Sometimes you change a word in a saying and it is still absolutely perfect. I agree with
The best time to plant a tree is 20 years ago. The next best time is now.
I also agree with
The best time to plant a wisteria is 20 years ago. The next best time is now.
It's easy to pass wisteria by at the garden center when you know it will be many years before it blooms. It's not easy to pass it by at Morton. It's darn near impossible. Between the fragrance and the flowers, it was a people magnet this weekend.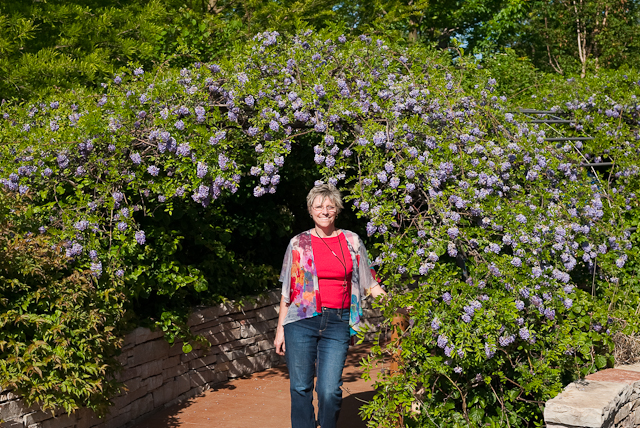 Our wisteria is rather sad. Actually, our wisteria gets credit for just being alive. When Daisy gave us a piece from her yard, we temporarily put it in the vegetable garden. We knew it didn't belong there, but we planned to find a place for it in the sun, a place with a strong support. The operative word is 'planned', as that is about all we ever did. Mike finally tried to move it years later, but it had quite the tap root. He dug out as much as he could and transplanted it. That part died. The tap root refuses to give up and this year it got its first bloom.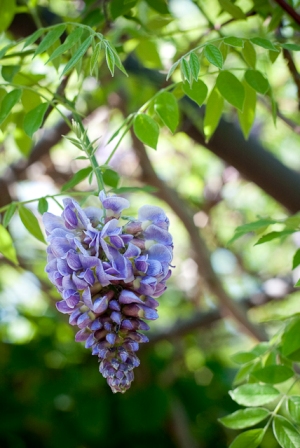 We surrender. A plant that wants to live that much deserves to live. We do want it to live – we just don't want it to take down the fence. It will take a long time till our wisteria is filled with flowers as pretty as this one at Morton, so we have time to think about a stronger support.
Apparently it can bloom with limited sun. Ours is in a rather shaded area, and we are not going to try moving it again.
Speaking about something that is worth the wait…how about this cutie. I bet she was worth the wait too.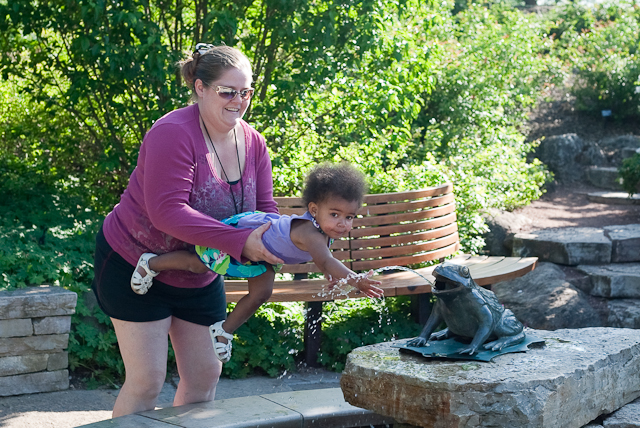 Do you want to know what else is blooming in the May garden? To see what other bloggers have blooming on the 15th of every month, visit "May Dreams Gardens – Bloom Day" for our Garden Bloggers' Bloom day entries.
Looking for a dahlia or plant club sale this weekend? Here ya go:
Rolling Meadows Hometown Plant Sale
I'll be there on Saturday, May 19th
9 AM – 2 PM
William D. Ahrens Building at 3200 Central Road
Elk Grove Garden Club Plant Sale
Mike will be there on Saturday May 19th
10 AM – 3 PM
Farm House Museum Campus at 399 Biesterfield Road
Central States Dahlia Society Plant Sale
Saturday, May 19th
10 AM – 2 PM
Kinsch's Garden Center, 301 W Johnson St., Palatine