This is about all of those great pictures that I haven't taken. Because now I can! This is for all of the times I would have liked to brighten a picture. Because now I can! And about all of those times I wanted clear and crisp detail. Because now I can! And I can select my focus area, blurring out other areas, as you can see below.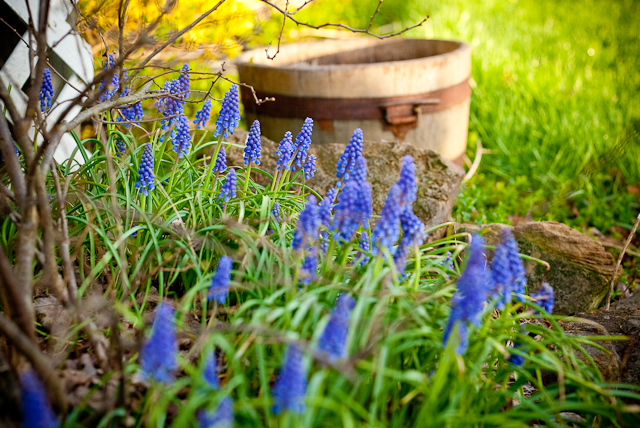 There are advantages to having a son who is a professional photographer. Though I do wonder how we have reached a point in our lives where I am getting his hand-me-downs. In this case, its a very old digital camera, professional quality none-to-less. In its day, it probably went for $4,000. Now it wouldn't cost much more than the little Canon Sure Shot I use for most of my pictures. I love the ease of use and small size of my Sure Shot, but there is a trade off. See paragraph one if you have a short memory.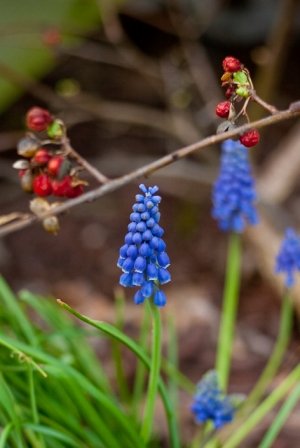 Walking around with the Canon EOS-1 is impressive, and a chore. I'd say it weighs about the same as a bowling ball. The batteries don't last long, and like the camera, they are huge. The pictures will be even better when I get a zoom lens and I learn how to do the settings. Still, when I took it to the Chicago Flower and Garden Show, I was SOMEBODY. It screams "Don't mess with me – I've got a big camera, a speaker's badge, and a press badge. I am a Blogging Goddess."
The up-side is the quality of picture and what Kevin can do with it. The format is TIFF, not JPEG. His LightRoom program works well with TIFF files. I certainly can't say I'll use the big camera all the time, or that I'll be able to spend the time to learn LightRoom myself, and then spend the time to edit the pictures. That sounds more like Kevin than me.
Here's Kevin when he held the leading role in a local production of 'Singing in the Rain'.

Gotcha! This is really Kevin working his magic to create something not quite real. You can see how its done at
KevinPenczak.com
.
Sometimes I do get to places just when God's ready to have somebody click the shutter. ~Ansel Adams