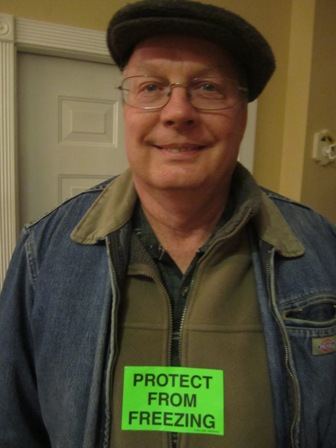 I love to ski, or should I say 'I loved to ski'. It has probably been 10 years since I've been on the slopes, so I'll go with 'I loved to ski'. I never seemed to mind the cold – being properly dressed does make a huge difference. As you can see by the picture, Mike feels the same way about cold weather.
Most of the time when I leave the house now in winter, I'm not really dressed for cold. No snow pants. No mittens. No hat. My coat is probably not buttoned or zipped. Skin is exposed to the elements. Accordingly, cold and snow are not as much fun as they used to be. Unless…unless…unless…I'm on the inside looking out.
Inside looking out is a wonderful place to be after a fresh fallen snow. That's where Morton Arboretum (Lisle, IL) comes in. Morton serves breakfast with a view, perfect for a winter morning. Give me a made to order omelet or chocolate chip pancakes and I'm a happy camper. Well, ok, I'm not camping at that point, but I am enjoying nature's beauty.
Mike and I were at Morton recently for breakfast, knowing that we would likely be lured outside for a winter walk. As we watched the walkers, joggers, cross country skiers and snowshoers, we soon knew an outside trek in the snow was irresistible. Gorgeous!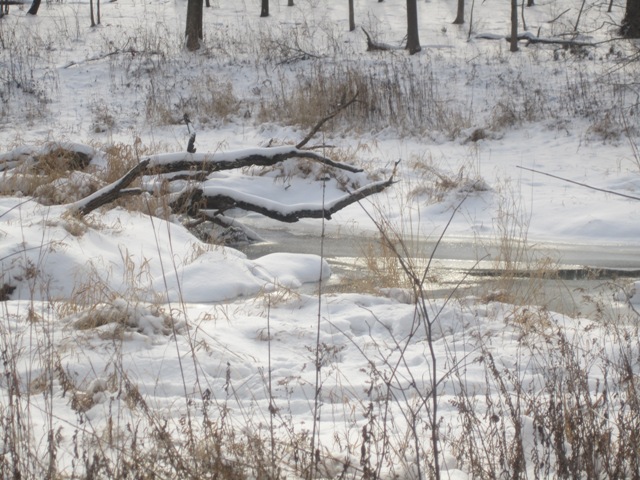 I love the photo shoot opportunities in the snow. Check out the picture of the DuPage River below. Contrast like this makes for a great screensaver or wallpaper. Beautiful to look at, and it allows for a solid area for easy ICON viewing.

This one has even more room for Icons, as there are those among us who have more Icons that Midas had gold.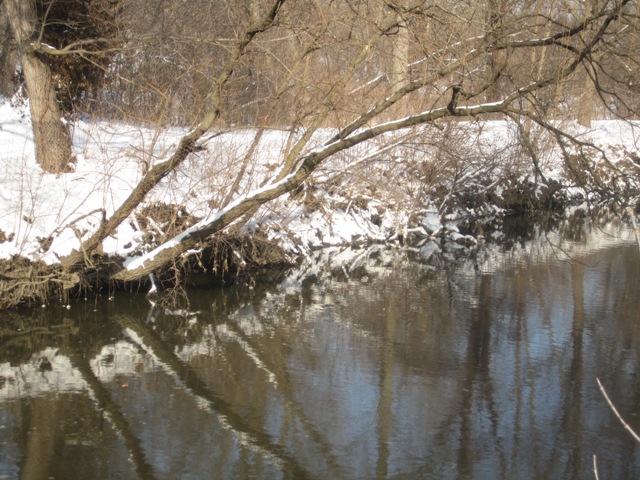 We surprised ourselves by walking for an hour and a half. It was just so pretty! I eventually choose the shot below for my wallpaper. I lined my Icons up along the fence, with a few along the trees at the top left.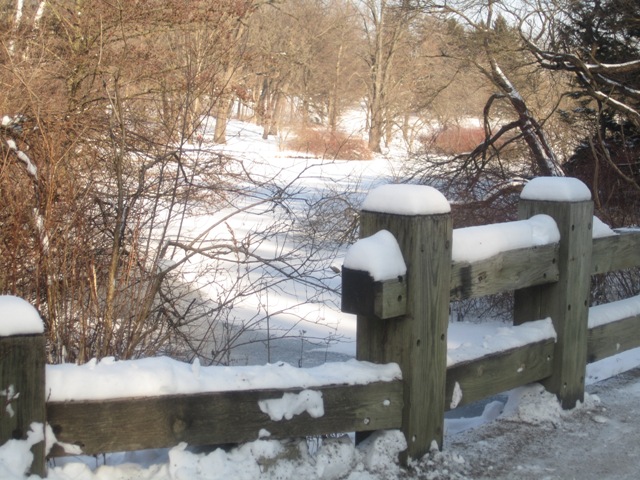 If you decide to go to Morton Arboretum for breakfast, be careful to arrive while breakfast was still being served, before 11:00. The consolation prize for arriving after 11:00 is a nice lunch. It's also helpful to have a membership, as the $12.00 a piece entry fee is a steep price if you are only staying for breakfast. The $80.00 membership fee for two is a veritable bargain though. You can even use the pass at over 250 other public gardens, allowing for breakfast at say, Chicago Botanic Gardens next time.