It's time to pack up the gardening gloves, gardening shoes, gardening tools, gardening decorations. Well, you get the idea. And speaking of decorations (note the clever segue) its time to think about Christmas. I can help you find a great Christmas gift for your favorite gardener. This posting will be the first in a series, so come back to see what else this little elf has to suggest.
My number one gardening gift choice would be Foxgloves. When I bought a pair in spring, I was pessimistic. Of course the salesperson said they would last. Of course she said they were washable. Of course I doubted those claims. I'm a serious gardener, and NONE of my previous gloves came anywhere close to lasting a season. I took a chance because they were thin enough for my fingertips to work well, and I was not likely to lose a pair of hot pink gloves in the garden. I must admit she was right. The gloves looked like this in April: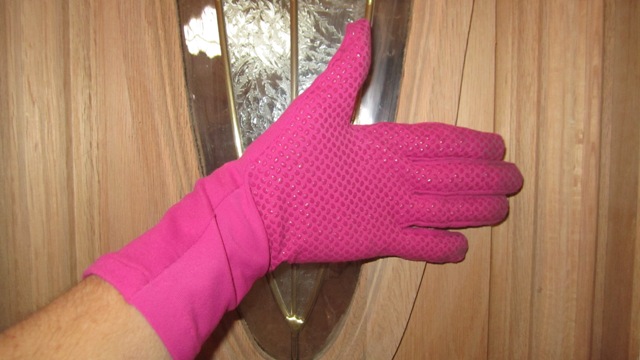 They look like this now, as I sadly pack by gardening basket away.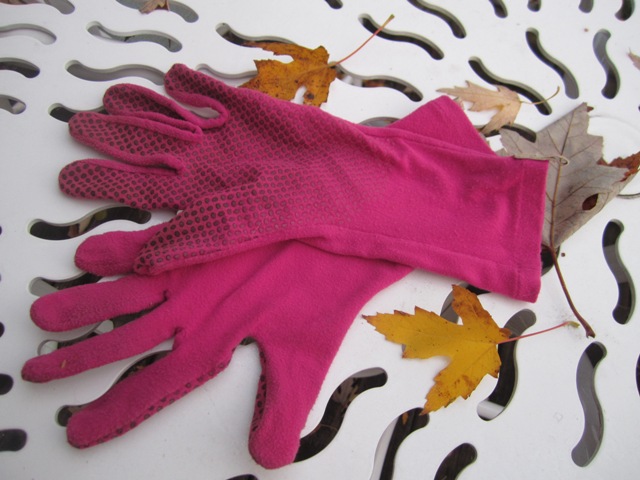 I did have a separate pair of gloves that I used for really heavy duty tasks, but for the most part I wore the Foxgloves. Then I threw them in the washer and dryer. Impress your gardening friend. Get them a pair of these. Well worth the $18.00 – $35.00 price.
My gloves will be ready for duty again next spring. My gardening shoes, on the other hand, just might not make it to another season.