It was like a Normal Rockwell painting. Autumn leaves slowly swaying back and forth during their descent; a crunchy-crackly-kickable layer already covering the ground. Ghost and goblin costumed children laughing as they rolled down hills. A not so very scary maze decorated with spiders and cob webs, with even more children scampering throughout. Mike & I perched in our viewing spot, in, of all places, a tree house.
That was Morton Arboretum (in Lisle) last autumn. I was so impressed that I made sure to tell John and Heather to take Alexandria there this year. I even noted in my Outlook tasks so I wouldn't forget.
And they did go to Morton this autumn, as well as Cantigny. Look at the fun Allie is having in the leaves. I'm so thrilled with this picture that my son Kevin took of Allie that I'm going to enter it in the Gardening Gone Wild Picture This Photo Contest for November. A worthy entry if I must say so myself.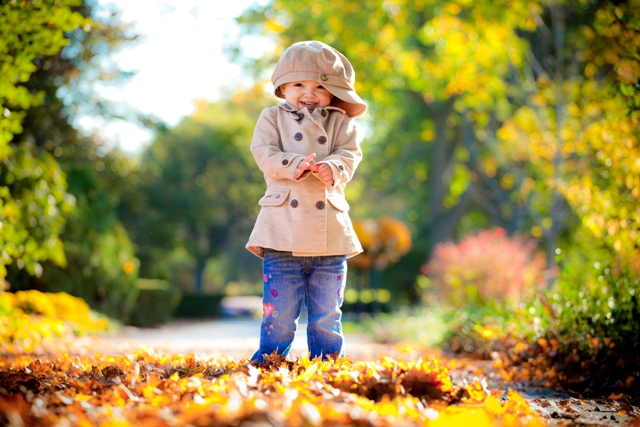 There is still time for you to enjoy Morton as well. Start by visiting Morton Arboretum on the web. Then go one of these last October weekends for AutumnFest. Visit the trail of scarecrows, paint a pumpkin (Allie did), and build your own taffy apple with nuts and candy toppings. 
And there's more. Like the Theatre-Hikes, where zombies rise from their graves and take over the world. Or GourdWorks, where you can watch the Illinois Gourd Society artists make beautiful gourd creations. You can even attend a gourd decorating workshop. 
Can't make it for the festivities? Go another time. Here we are this last spring. Alexandria loves Morton Arboretum. Their children's area isn't so much a garden as an experience. And basically, any place with so many colorful and creative places to play qualifies as a great time for her. Note the happy children playing in this picture. You've got John on top of the acorn, me prancing, and Heather watching. Oops, no kid in this picture. I guess adults can have fun too.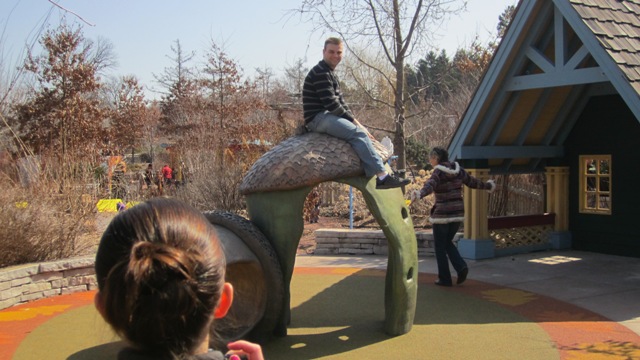 Here we go; kids really do have fun here. Allie is making beautiful music.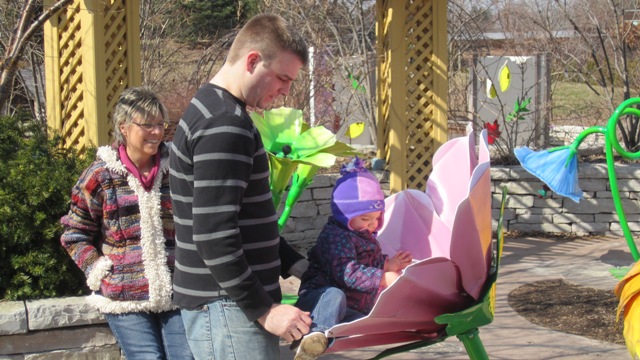 So go to Morton yourself, or tell your kids to take their kids. 
John and Heather like Morton so much they even have an annual pass. Don't you just love it when your kids listen to your ideas – and like them!