Aren't you just a wee bit curious about what lies beyond the garden gate? Well, come on in and see what all the excitement is about.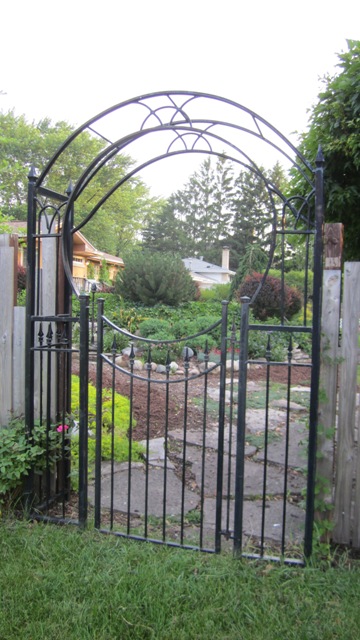 We moved here 13 years ago. The entire yard was grass except for this pine tree area. The grass doesn't have a chance against us – the yard is becoming garden, garden, and more garden.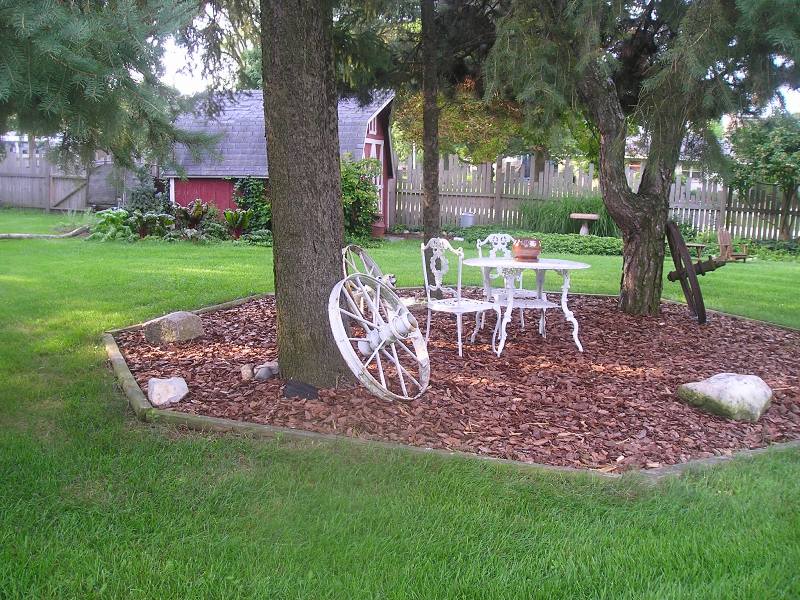 Looking out our back door to the left is the first garden area we'll look at. We call this the 'Front 40'. Kind of like the Ponderosa.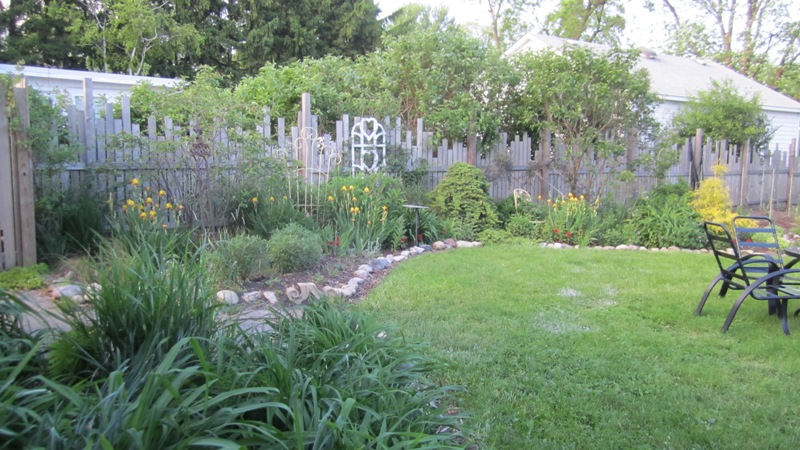 Behind that is the main dahlia garden. We aren't even going to go there now. Let's move on to the 'Back 40' of our little Ponderosa.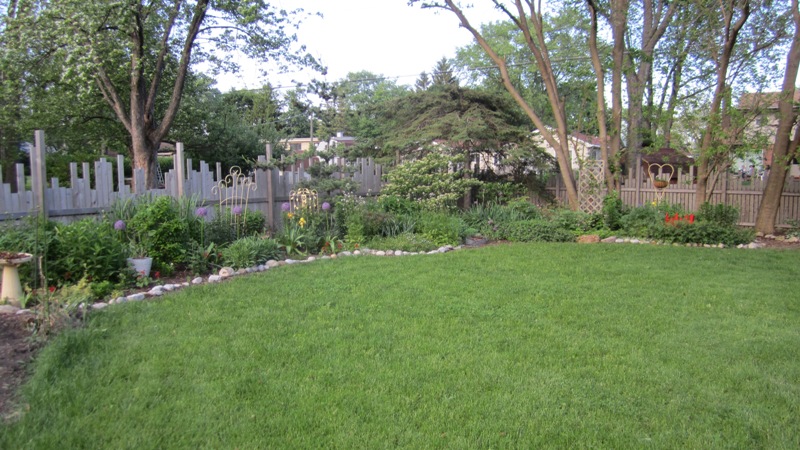 Believe it or not, there's more. Here we have the 'Outback'.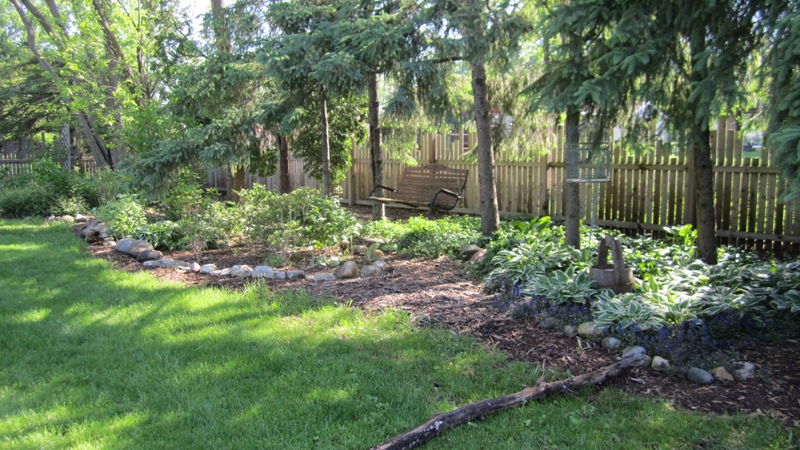 Rounding the corner to the right side of the yard is the barn-shed that Mike rolled on logs (really!) from a neighbor's yard.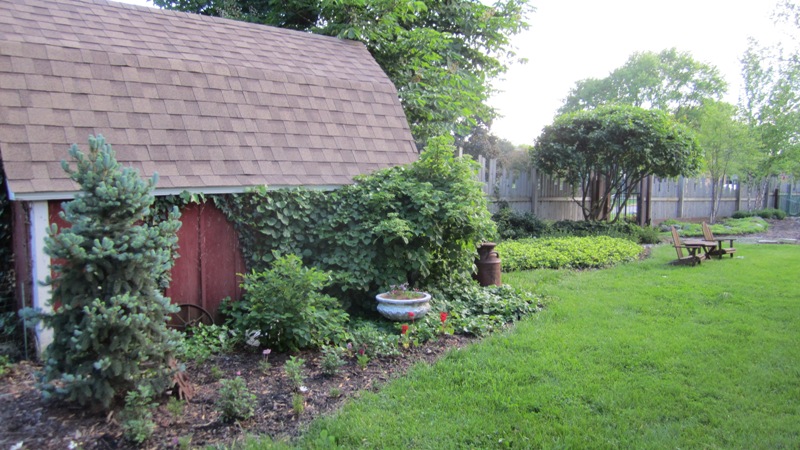 Getting close to the house again is the berm. The berm is one of the prettiest parts of the yard, and its even low maintenance.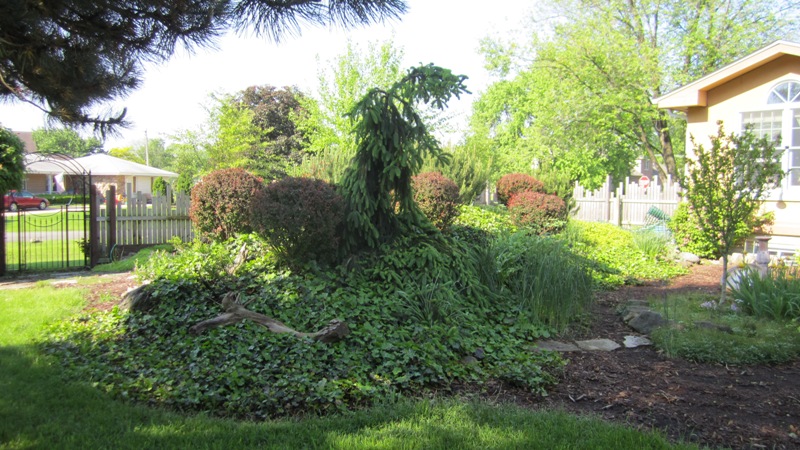 That's all for today. But wait you say, I want more. Oh, OK, but you will have to give me some time. I didn't show you everything. We haven't even stepped outside of the garden gate. After all, I didn't call this Part I for nothing. And then there are the areas I don't show you. Lets call those the ones with 'promise'. Please come back to see what ideas God plants in my head for those!
Do you want to see Part II of this article? Here it is.