Its been several weeks since Mike started his dahlia tubers, and all is well in our basement. Sprouts, sprouts, and more sprouts. This is our second tray full. They're in oasis under plain old fluorescent lights. Pretty cool, huh?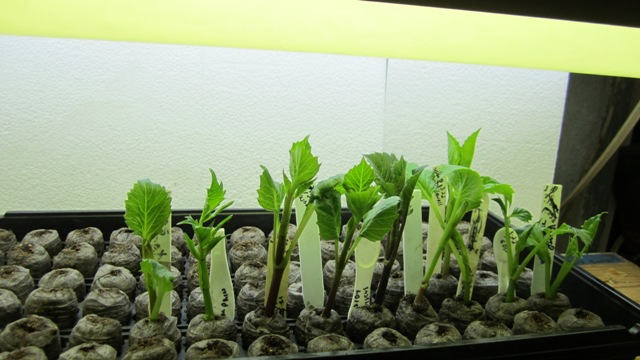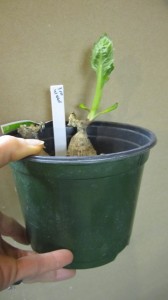 Here's a sprout that will soon join its friends. Mike planted the tuber in potting mix. After 2 – 3 weeks, the first sprout is 3″ and ready for cutting. The tuber goes back under lights to continue creating more sprouts for us.
Not sure that you care? Look below at Woodland's Wildthing, then decide. Cuz that's the tuber in the pot. More coming soon on growing dahlias.