Like all expectant parents, we've been anxiously awaiting the arrival of our new little one. We are so proud to introduce you to our first bloom of the year, winter aconite. At no pounds and only 2 inches tall, this newborn arrived today, amidst much speculation about the arrival date.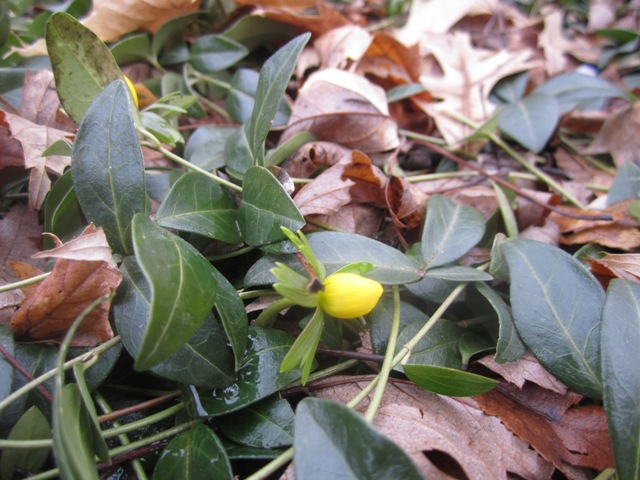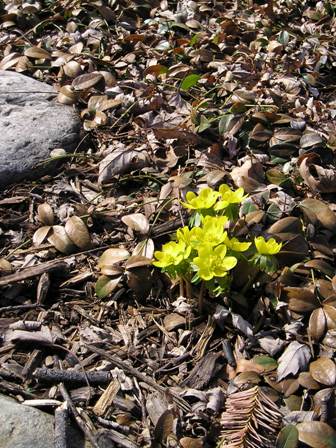 Oh, there will be more. Winter Aconite shows up reliably in mid to late February.
In a week or so it will be scattered throughout my vinca. We've got it right outside the front door so there is no missing it.
Ours came from at a garage sale – we were allowed to snatch it right out of the garden. I've also bought a few packages of the tiny bulbs over the years. They're a good get – small, inexpensive, and you plant them really close to the top of the soil. Easy.
Our other new addition is ever so much more exciting. This one is 22 inches tall and weighed in at a full 9 pounds. Cameron is our new grandson, and he was born on December 28th. Welcome little one. Grandma loves you!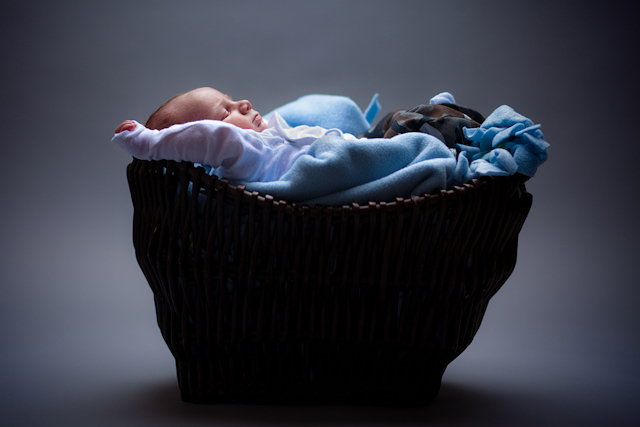 Do you want to know what else is blooming in the February garden? To see what other bloggers have blooming on the 15th of every month, visit "May Dreams Gardens – Bloom Day" for our Garden Bloggers' Bloom day entries.
A sure sign of spring – the Chicago Flower and Garden Show is March 10th to 18th.  Mike and I are both excited to be speakers this year.  Join us on March 17th, when Mike will talk about dahlias, and my presentation will be on Low Maintenance Gardening.