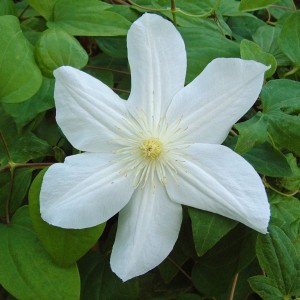 Join me at the Chicago Flower and Garden Show for 'These are a Few of Our Favorite Things'. I'll be presenting on Friday, March 24th, at 11 AM.
Managing the seminars on-site at past shows has given me a unique opportunity to attend MANY seminars. It is just one of the ways I have been able to rub shoulders with those who really know their stuff. Take Richard Hawke for example. He manages the Plant Evaluation program at Chicago Botanic Gardens. When Richard gave a 106 slide presentation on clematis in 2016, 'Marie Boisselot' was on his list as the best white clematis tested. It has a 7″ flower and blooms in June/July. When inundated with clematis options at the nursery, Richard's choices are going to be on my list.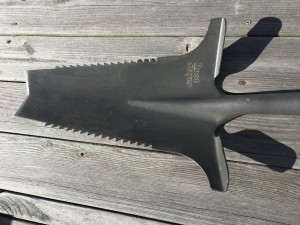 Oh, there are lots more. Wasn't I surprised when Jennifer Brennan picked the Root Slayer from RadiusGarden.com. After all, if you've seen Jennifer at the Chalet Nursery, on the ABC Morning News, or the Dig In Chicago TV Show, you would expect her to choose a flower as lovely as she is. So what do I get from Jennifer, a brute of a garden tool. Way to go Jennifer!
You don't need to be a pro to have a favorite or to be in this presentation. And you don't have to be well-known to show up. I hope you can come to the show and join in the fun. Oh, and Jennifer also picked something more delicate. I'm just not going to tell you now and take the mystery out of our relationship.