The birds are singing, they don't care,
An inch of snow is everywhere.
They'll sing their song till day is done,
Whether or not the snow is gone.
I'll follow their lead, enjoy the sun,
The bright blue sky, the glistening ground.
He will fulfill the promise of spring,
The beautiful flowers He will soon bring.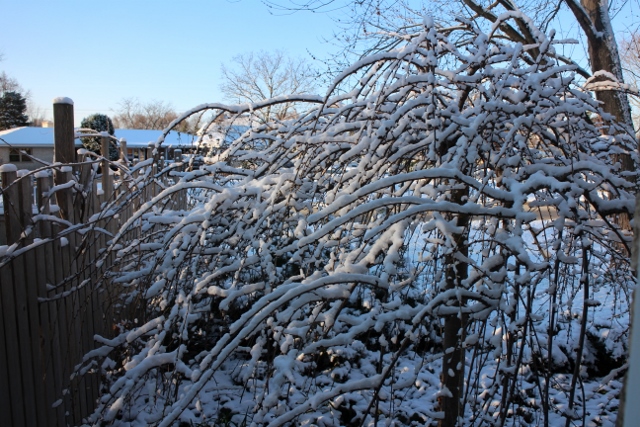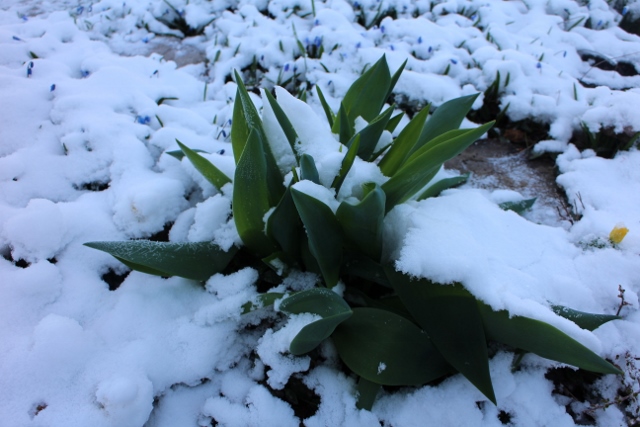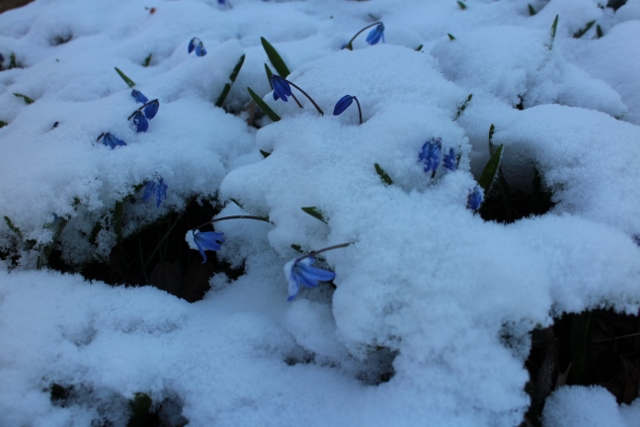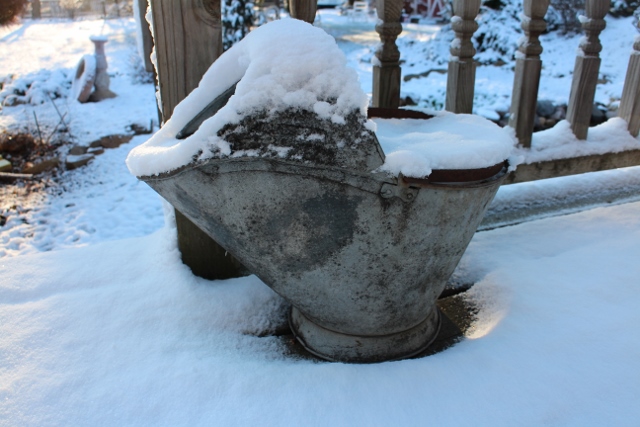 Do you want to know what else is blooming in the April garden? To see what other bloggers have blooming on the 15th of every month, visit May Dreams Gardens – Bloom Day for our Garden Bloggers' Bloom day entries.