Yes, it is December 2nd.
Yes, I live in Chicagoland.
Yes, those are my gardening tools outside.
I kid you not.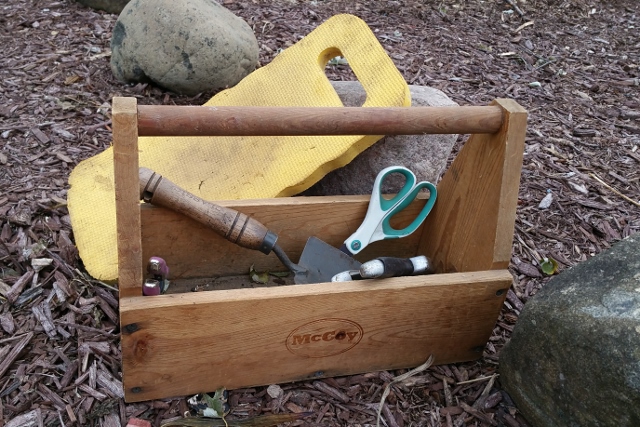 Its been another balmy December day where I just HAD to get outside. I don't do all of my cleanup before winter sets in. I do typically leave a lot for spring. After all, snow landing on something is so much prettier than snow landing on flat ground. But today I could not help myself. The areas that I chose to work on were the ones that I won't see out my window in the winter. The daylilies behind the garage could go. The hosta and solomon seal on the other side of the berm could go.
So what stayed? Certainly grasses. We all know they need to stay for winter interest. Even my mums remained untouched. After all, if I cut them down, its flat out there. If I leave them, I'll have nice mounds of snow when winter does show up. And I really don't think the mums care if I cut them down now or in the spring. Either way, maybe they will come back. Then again maybe they won't. And the goldenrod you see on the right – It'll come back.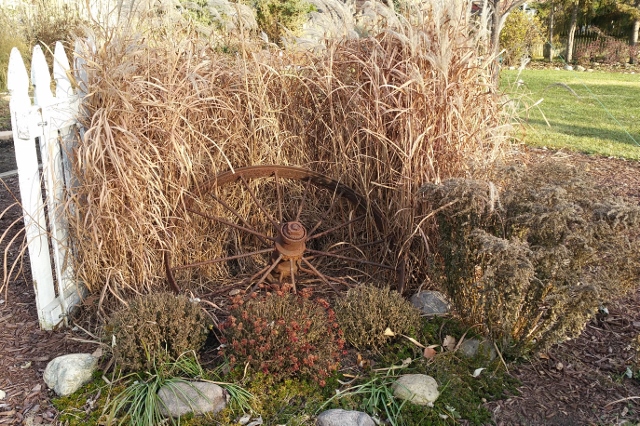 Here's one for ya. I used the back of an old chair this summer behind a planter. It looks so pretty that I am taking my chances with leaving the planter outside for the winter. It's in a highly visible spot right outside our bedroom window, so it's worth it.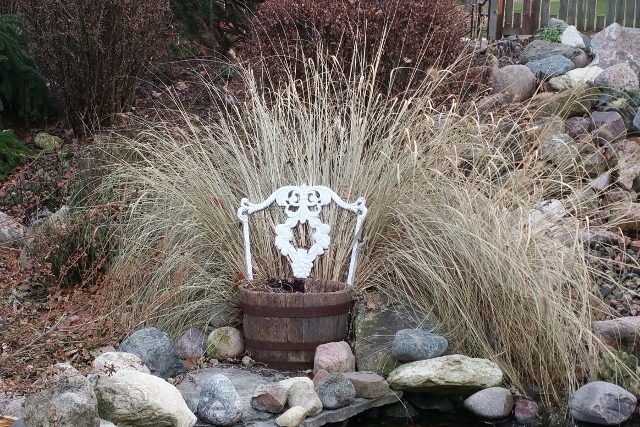 We have a very different weather forecast for next weekend…
Yes, it will December 9th.
Yes the temperature will be below freezing.
Yes, I will be inside in front of the fire.
I kid you not.