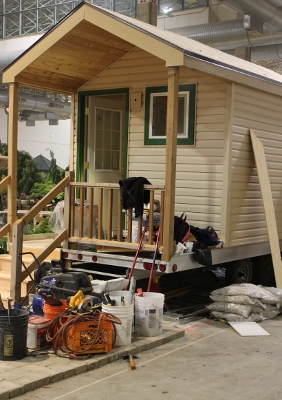 If you've been a bit doubtful about those TV shows that do garden makeovers in a few days , know that it can be done. Yes, an Irish inspired garden with customized softscapes, hardscapes and water features. Yes, a Monarch Sanctuary. Yes, a Garden of Weeping Wonder with spruce, fir, beech, pine, ginkgo and Alaskan false cypress complete with a tree stump retaining wall.
What does it take? Tons of dirt and rock, hard work, big boy toys, and lots of big boys (and girls). In this case, all together under one roof – Navy Pier. The Chicago Flower and Garden Show is under way, and what they accomplish in less than a week would be a miracle at my place.
I couldn't get the house on the right to look like the house below if you gave me several years. Yet the Garden Show has 21 show gardens, delivering a touch a spring and a wealth of ideas to the home gardener.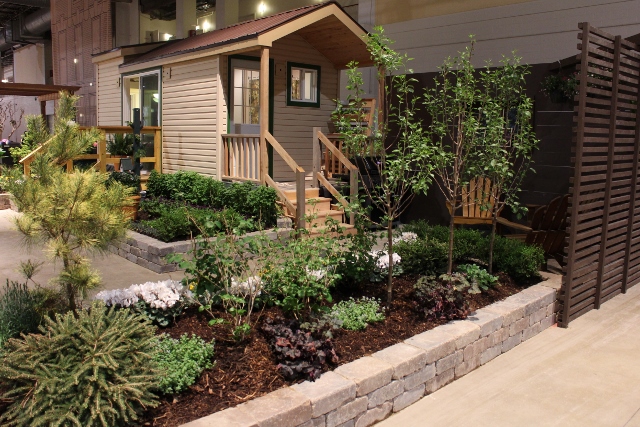 There are some ideas I simply can't replicate. In particular if a horse is involved, like the Mackinac Island display below. I'd do ok on the bike part. I even bought a new bike just yesterday. Woohoo! A new bike that just might go with us to the Mackinac Island Grand Garden Show at the end of August. Jack Barnwell and his team have quite the task managing 150 gardens on the island, using horse power, man power, and bike power since there are no motorized vehicles. For ease in maintenance, Jack is convinced that Proven Winners really is the winner, by far. I guess if I had to take my bike to do deadheading, I'd have the same aversion to it that Jack does. Wait – I don't have to take my bike. I still have the same aversion to deadheading.
Jack's team built the Mackinac Island show display, with the luxury of motorized equipment. Kid stuff for them.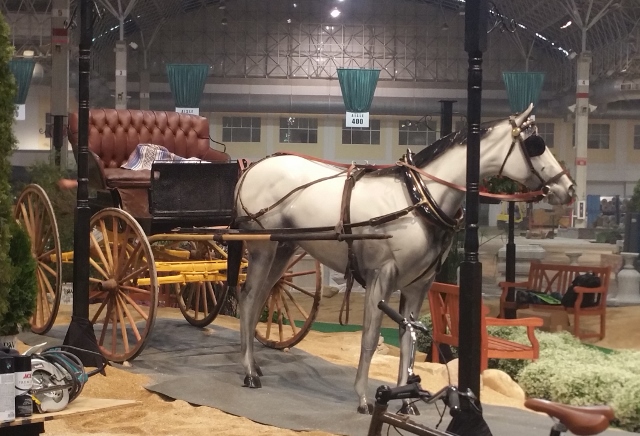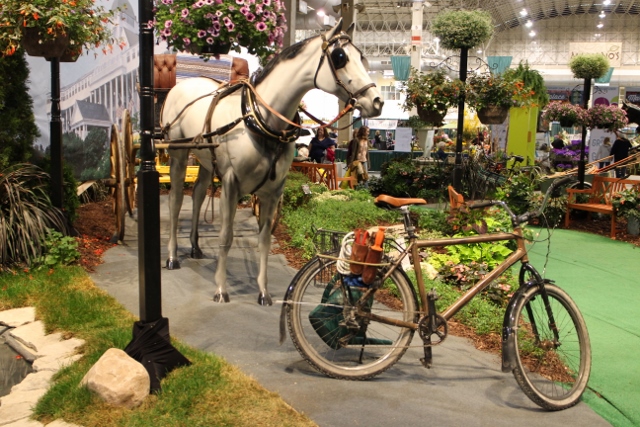 Want to see more? The runs through Sunday. I guarantee you won't see this: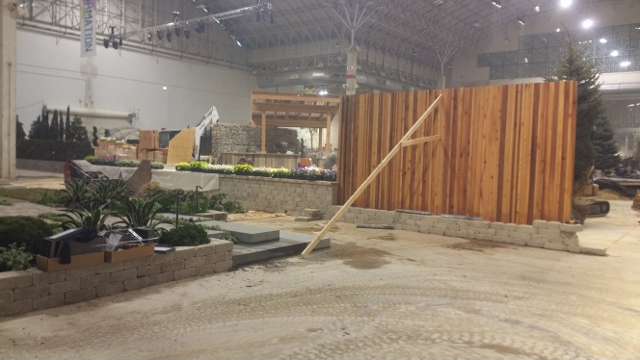 And you won't see this: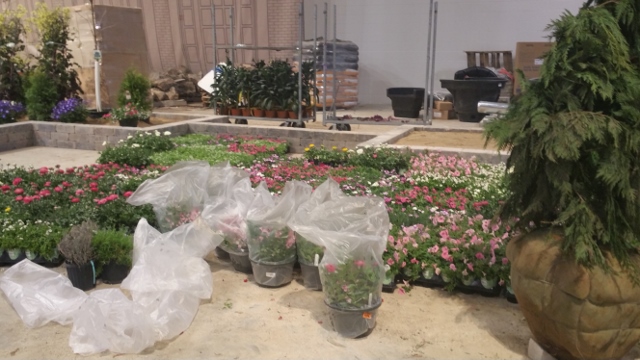 But you will see this: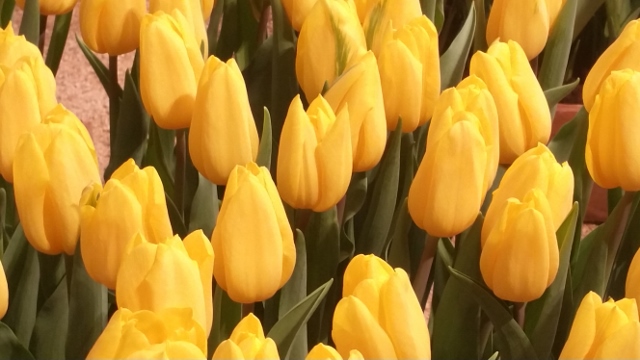 And this: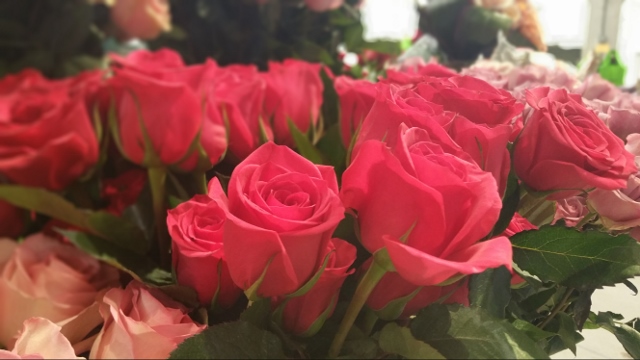 You can even stop by to visit me. I'll be in the Seminar room introducing speakers. Hope to see you there.