I really really like my garden, Mike's dahlias, our koi. But I've got to tell ya, none of it comes anywhere close to loving grandkids. So sure this is a garden blog, but today I have to show you what John & Heather and the kids did. Its a cardboard castle! Pretty cool huh?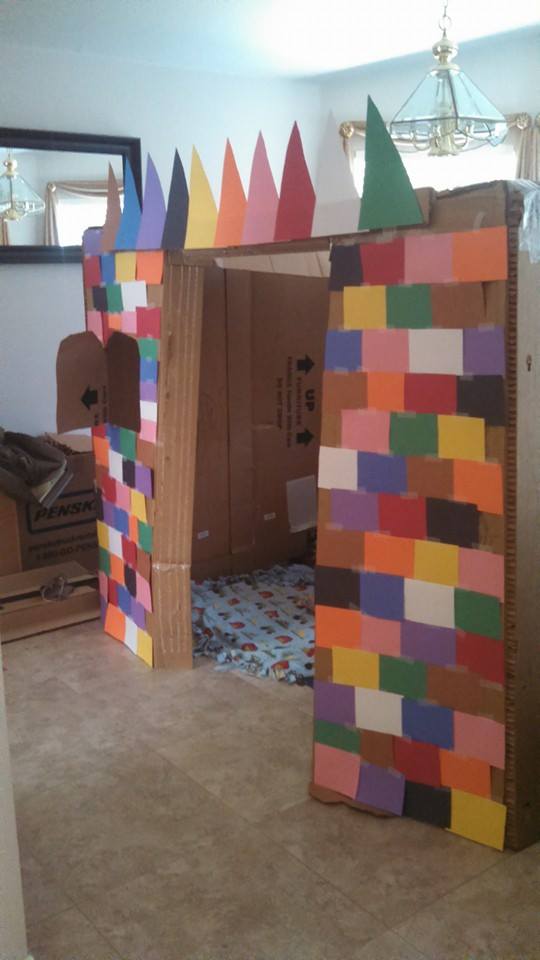 The castle and those 2 cuties below are in California. We're not. He is Cameron, age 2. She is Allie, starting Kindergarten tomorrow, and yes, that is a front tooth missing.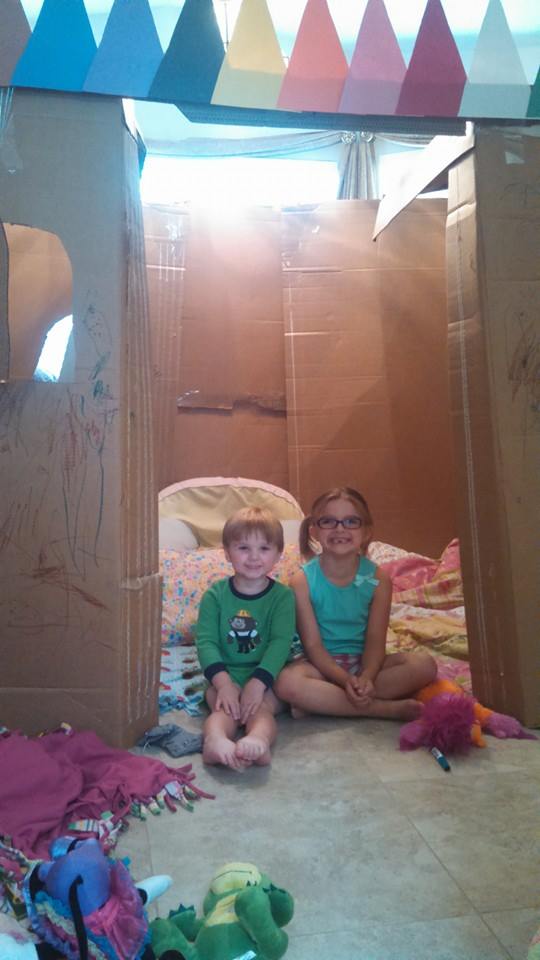 We'll see the castle a bit closer tomorrow thanks to Skype. I've never Skyped with anyone who was in a castle before. And we get a fashion show too so we can see the new school clothes. Maybe Allie will even show us the missing tooth area by hanging over the top of the computer again. You haven't lived till a 5 year old gets that up close and personal and upside down to smile at you. Want to really live? Get some super-sized boxes, a couple of grandkids, an overactive imagination, and love the moment.