I'm so tired of calorie filled treats! I'm not tired of the treats, I'm just tired of the calories. It was my turn to bring snacks to church and I went for healthier. This one was so good and so easy that I had to share it. The magic is in the Won Tons. I never thought I would say that, but it's true. The magic, the secret I am sharing, is … Won Tons.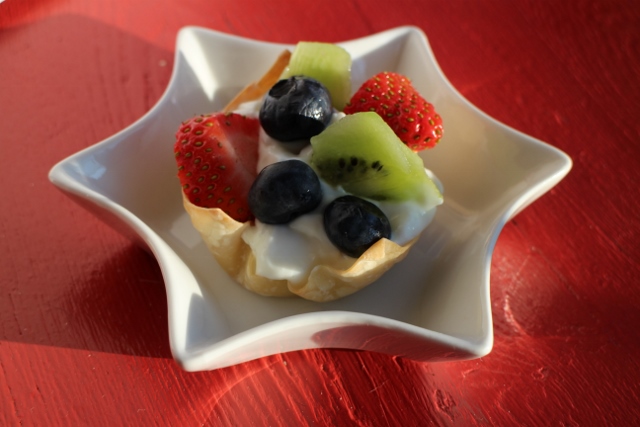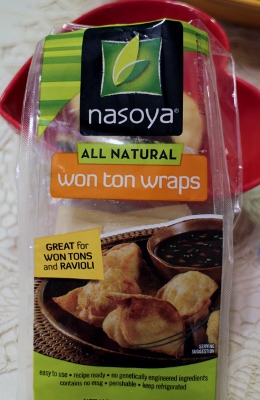 1 package Won Tons (about 48, freeze the ones you don't want now)
Greek yogurt (plain or vanilla, you decide)
A combo of fruit and nuts that makes you happy
- Blueberries, strawberries, kiwi
- Pecans or walnuts
- An optional but special surprise – a dollop of raspberry or apricot preserves
1. Place individual won tons in a muffin tin, with or without paper muffin cups
2. Bake at 350 for 5-7 minutes, just enough to brown the tops
3. The optional dollop of preserves goes in first
4. Yogurt next
5. Top with your favorite fruit and nuts
I'm thinking of trying this next with Granny Smith apples and walnuts mixed in with the yogurt.
Join me at the Chicago Flower and Garden Show on March 17th, 12:30. I'll be speaking on Winter Interest.