It's beginning to look a lot like dahlias. Fooled you! I bet you expected me to say "It's beginning to look a lot like Christmas." After all
• it looks like Christmas at Hobby Lobby,
• Berthold's Garden Center got a shipment of Christmas decorations today, and
• Celtic Women have tickets on sale for their December 20th Christmas Concert.
It's bad enough that Starbucks has their (in-season, can't be) pumpkin spice latte available. So no, please please please no Christmas.
Fortunately, it's not Christmas at our place. Or at the National Dahlia Show this weekend in Grand Rapids. Or at Steve Meggos's garden, which will be open for your viewing pleasure on September 3rd.
Mike's dahlias are running late this year. We're about a month behind in blooms. Our dahlias didn't go in till Mike raised the dahlia bed after digging out the new patio. They are kicking in now.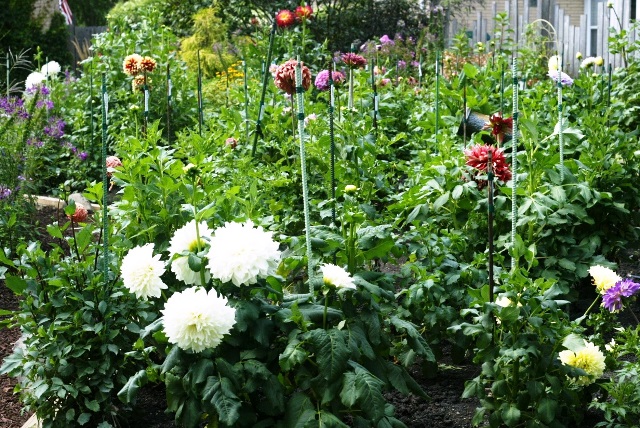 These are a few of my favorite pictures from today. I could have taken many more. Oh What A Beautiful Garden!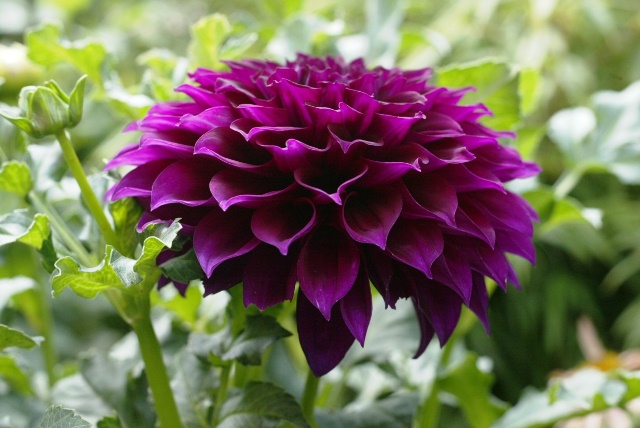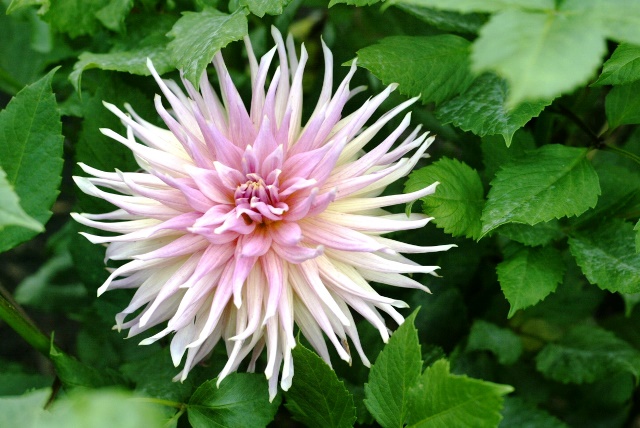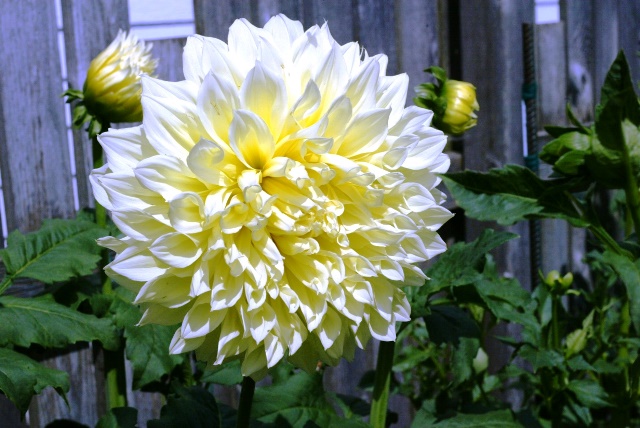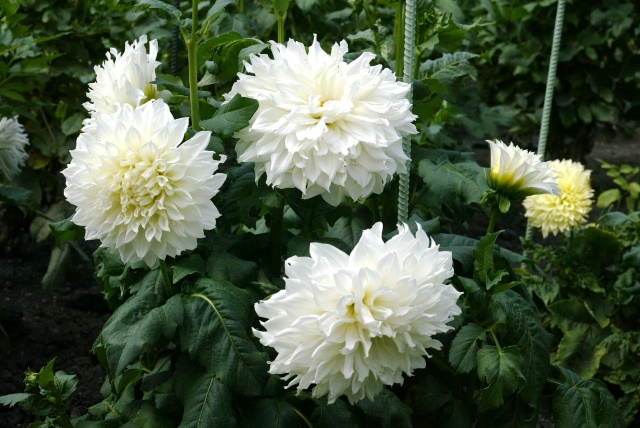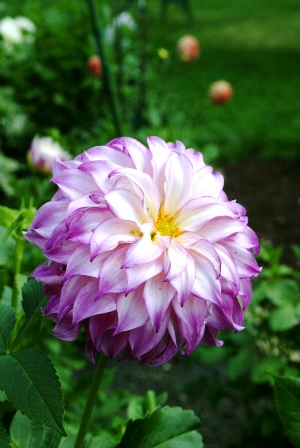 And then there is this one, Vassio Meggos. There are a lot of other Meggos dahlias too. Steve is quite the hybridizer. So if you weren't thinking of showing up at his place on September 3rd after 4:30, you might now want to make note of his address: 6512 Fairfax Court, Carpentersville, IL.