Mike and I spoke for the Chicago Flower and 2012 Garden Show, and I did a repeat engagement in 2013. We'd love to do a presentation for you! Contact us at ccichorski@comcast.net for more details.
Carol
Gardening by the Blog (Carol)
This session is dedicated to showing gardeners how to make good use of my favorite gardening tool – the computer. The session would be geared to the computer expertise level of your club as they learn about great blogs, websites, and forums.
Dahlias – Living Fireworks (Mike)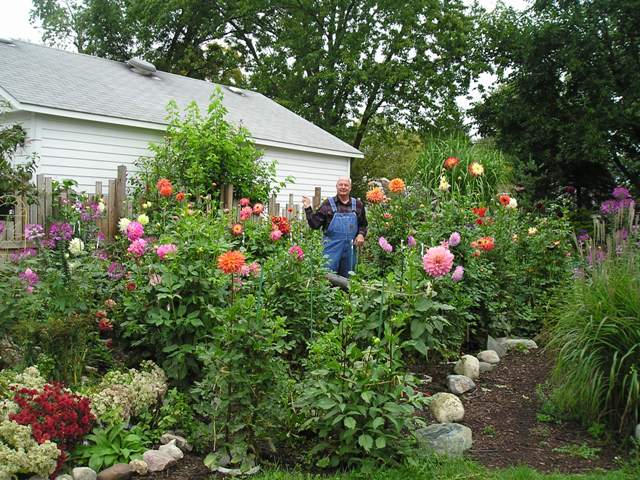 Mike is the President of Central States Dahlia Society. He is as passionate about dahlias as I am about the rest of my garden. Mike 'found' dahlias 11 years ago and our lives have not been the same since. Mike plants tubers in our basement in February and grows several hundred plants for our yard and garden club sales. We'd love to let you know how you can grow dahlias too.
Low Maintenance Gardening (Carol)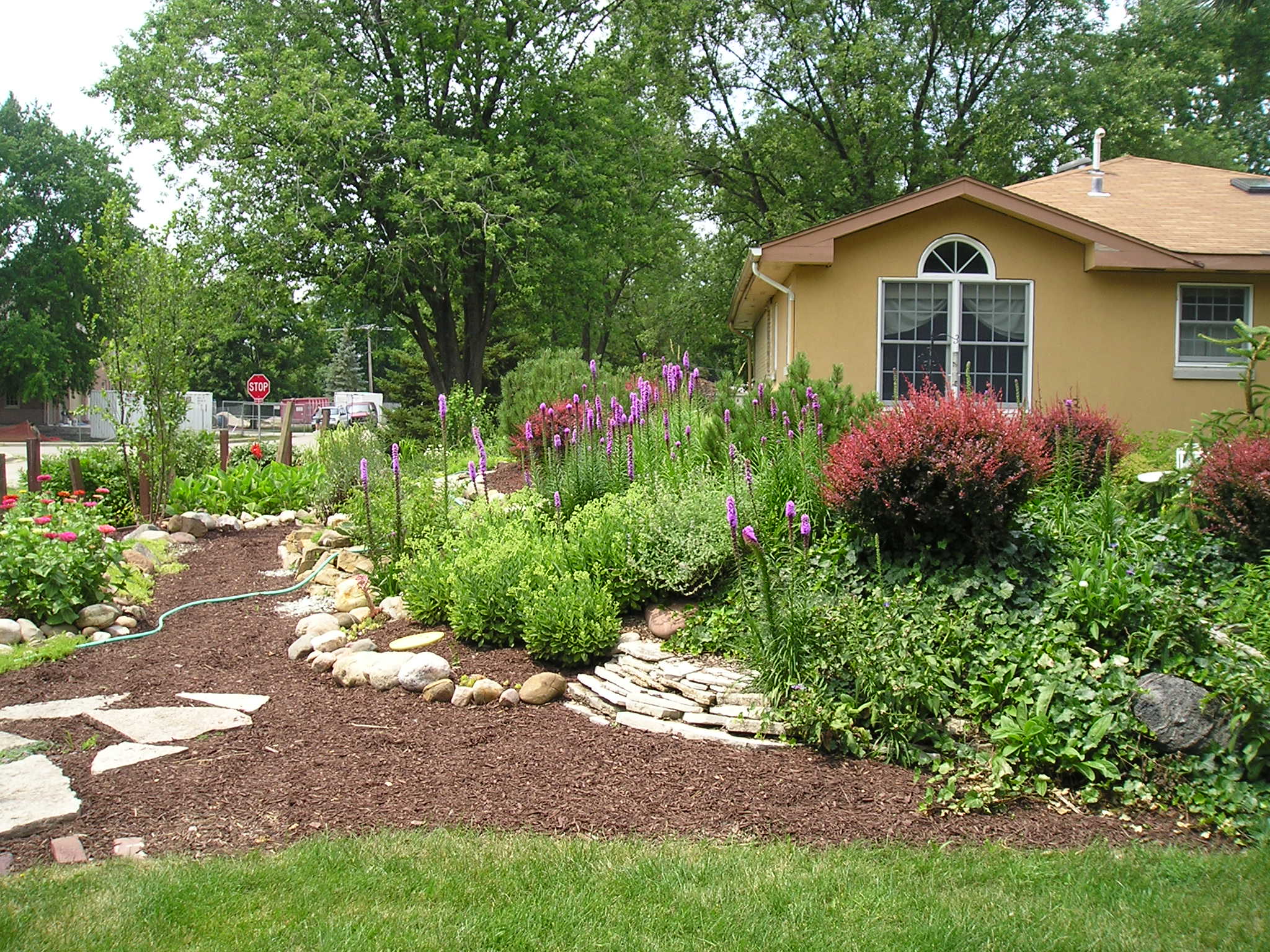 I certainly learned about gardening the hard way. My first garden was high maintenance. I am past that now. I want to be in my garden, but a half-acre lot can be a lot of work. See the principles Mike and I use for less work and low cost.
Creativity in the Garden (Carol)
Does creativity elude you? Is creativity an art or a science? Carol's presentation debuted at the 2013 Chicago Flower and Garden Show. It focuses on the unexpected, taking risks, and the creative process. Let this seminar be your inspiration and road map to expressing your individuality.
Winter Interest (Carol)
Debut: March 17, 2014 12:30 at the Chicago Flower and Garden Show
Our garden is wonderful to look at all year long. Yours can be too. See how we took a flat area with not much more than bad grass and made it an all-season joy to behold.