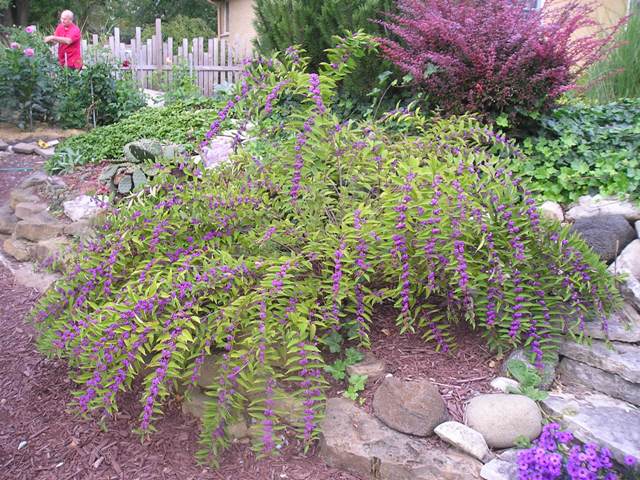 A new series! I'm calling it OhWhatA Wednesday. Every Wednesday I'll be posting information about something that looks lovely in my zone 5 garden right now. Today, it's the aptly named Beautyberry Bush. This is not the same plant as the Beautybush, so please don't get them confused. We are looking at Callicarpa.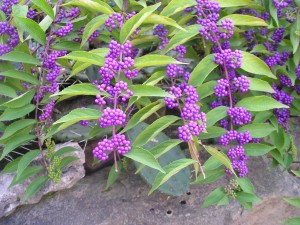 The bright and stunningly beautiful berries will last into the winter. It looks like there are a lot of berries – that's because there are. This bush has performed reliably year after year. Birds will eat the berries, but only later in the season when the buffet in my garden is picked over.
This is an easy care plant. Mine is about 8 years old, planted in well-drained soil, in full sun. I've read that it does well in partial shade as well. You can see that this one is thriving. Its about 4 feet tall. We prune it almost to the ground in late winter or early spring. We really don't water it anymore, or give it any other care. It has been a happy healthy plant since day 1, with no bug or disease problems. Definitely one for the Work Less category.
P.S. – If you are a photo lover, you'll appreciate the newly updated Mum pictures in last week's mum article.