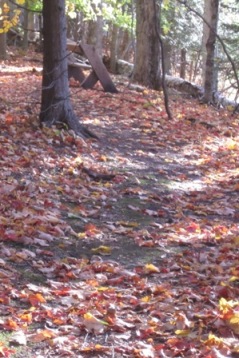 Halloween is over and I still have scary news for you. No, it isn't witches or goblins. No, it isn't zombies like the classic Frasier Halloween show we watched a few nights ago. Still, plain old scary. Ready? The leaves are leaving. Not quite as in 'poof' they've blown away like they do in Camelot. More like leaves all over the ground shimmering in the sunlight. Not scary, you say. Well, think about what is coming next – that would be winter. That's scary.
Was this, or was this not, an autumn of absolutely astonishing colors? I hear a resounding yes from those of you around Chicagoland, all the way up through Door County Wisconsin. We visited Door County in early October with other scary thoughts – that the early showing of color in Chicagoland would mean past prime color in Door County. God knew what he was doing, of course. He blessed us with beautiful color all the way up to Door County, with a continued explosion of color there.
We camped in Peninsula State Park and tried to make a daily stop at Eagle Tower. A trek to the top of the 75′ tower rewards the effort.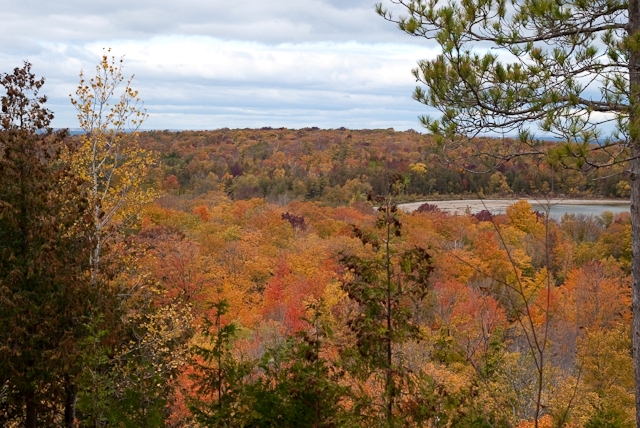 Another daily trek, this one to the showers, rewards us with a fall color update according to the tree you see below. The showers are warm, but the weather can be cold this time of year. Yet the beauty of the park makes it worth it. There are winding roads for the car tour, bicycle paths galore, and days scheduled around being back for sunset.
This picture is my new screen saver, with the icons placed strikingly against the vibrant blue sky.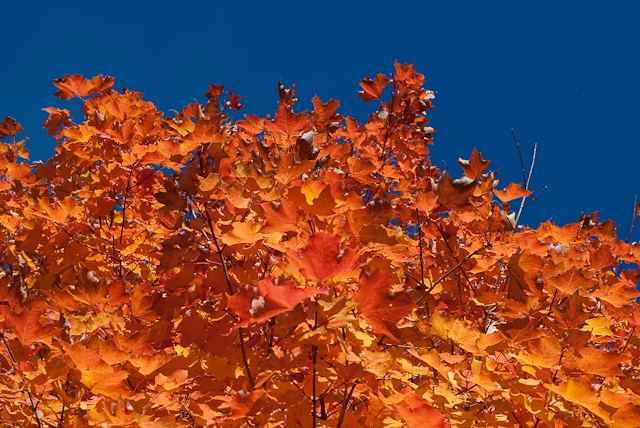 Back home a week later, we continued to watch the drama in our own backyard. Our Amur maple welcomed us.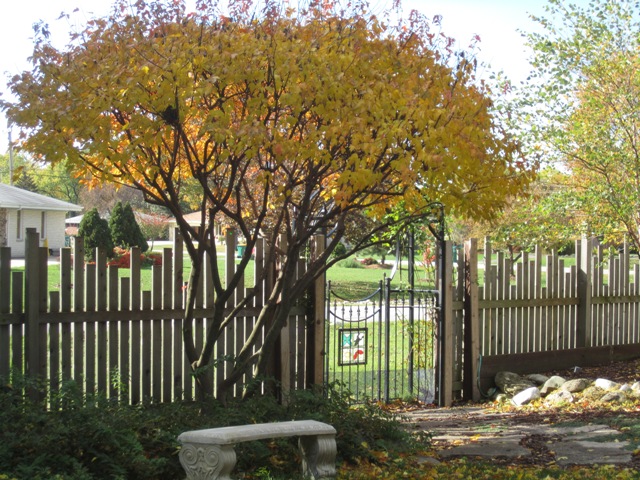 The Amur maple is done now, as are most of the trees in our area.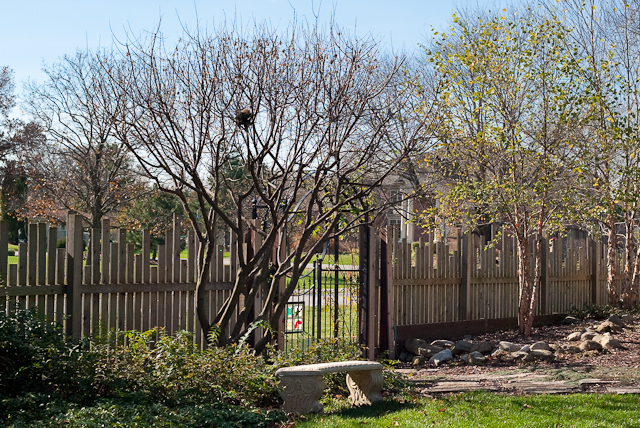 Are we done camping for the year? My guess is yes, though the current setup of the camper in the backyard does give us one last opportunity. I think I'll just enjoy the view, and the memories, from my back window.