I never thought about it before, but Garden Centers need to go shopping too. I want that job! It's kind of like being the kid who wants to own an ice cream shop when she grows up, a seemingly natural choice for an ice cream lover. Well, wouldn't it be great to be the kid who likes to dig in the dirt then grows up to spend your days and someone else's money shopping for garden related items? Today was the day that Garden Center representatives got to do that (shop, not eat ice cream).
They also got to take gardening related classes of their own choice. That's better than the mandatory algebra and geography classes of days gone by.
Plus they got to do both at Chicago's Navy Pier. That is not your average shopping mall or school.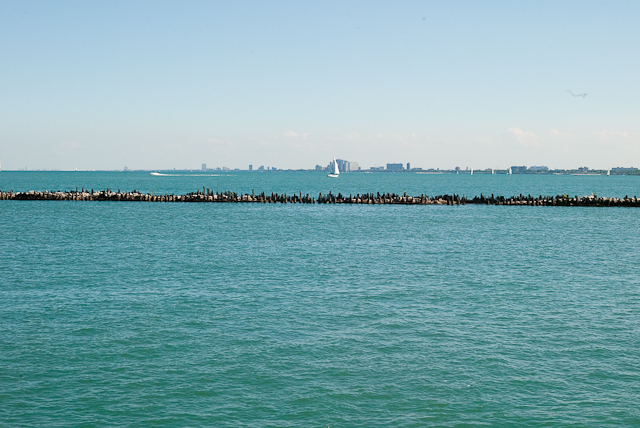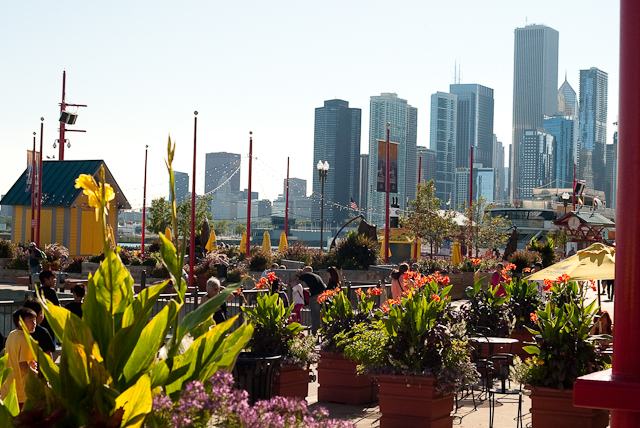 You might be wondering 'What is this magical mystical experience called?'. It's the IGC Independent Garden Center Show, which ran Tuesday through Thursday of this week. The Know2Grow Retail Conference is the world's biggest education resource for garden centers. The show is in its sixth year, and included over 1000 vendors and 40 educational sessions.
I tried to walk the 5 acres of products as well as fit in a few extra speaking sessions that were run for us garden writers. Yes, as a member of Garden Writers Association, I got to go. My real life interfered, allowing me to attend just one day. The booths overflowed from Festival Hall into the hallways. They were booths with real garden related products. No Shamwow or window salesmen, just honest to goodness items you would find at a garden center.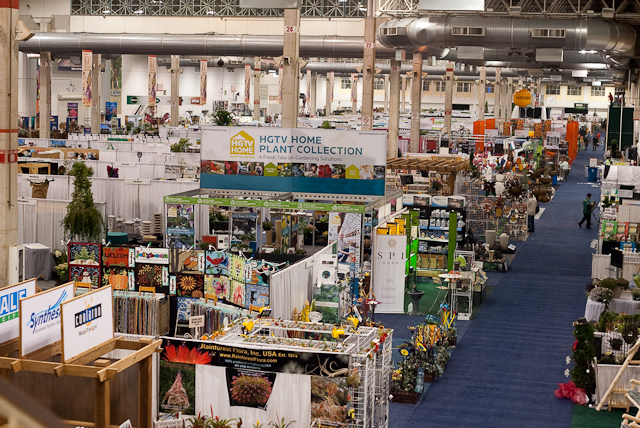 Some products were certainly more fun to look at than others. Pots, plant covered puppies, garden decor … woohoo!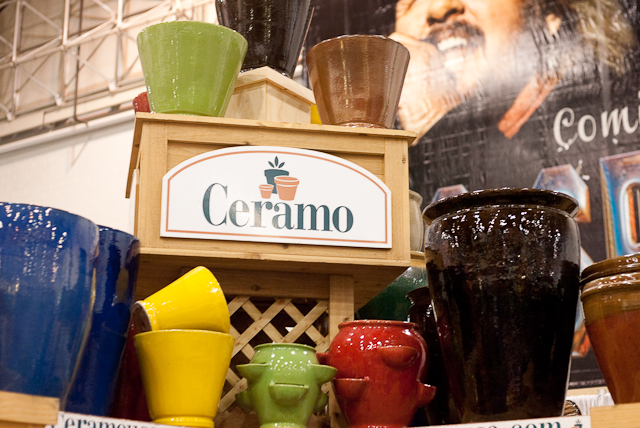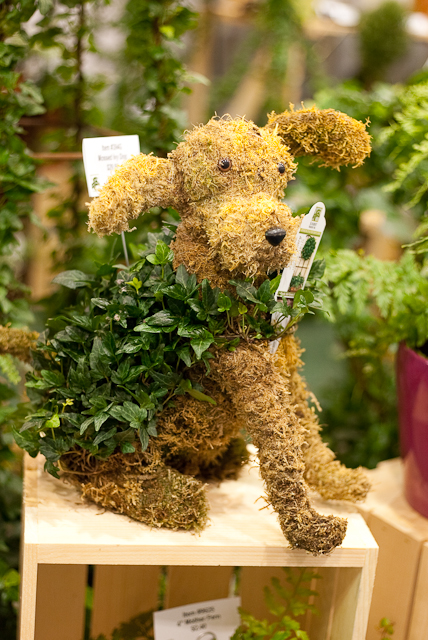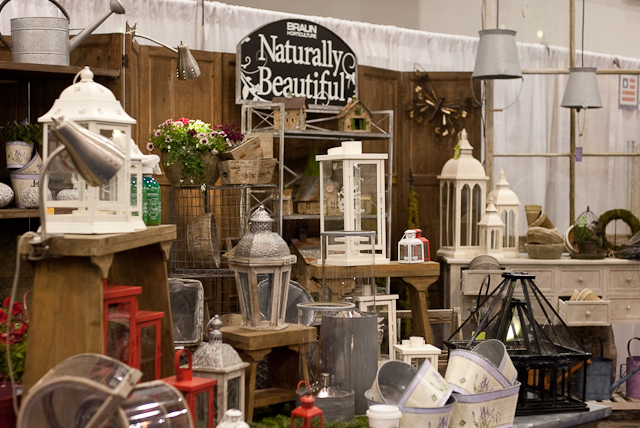 Trunk mats, display systems, plant tags … not so much excitement. You might disagree when you see the lovely lady below. There could be excitement at the trunk mat booth. There was even a booth for health insurance.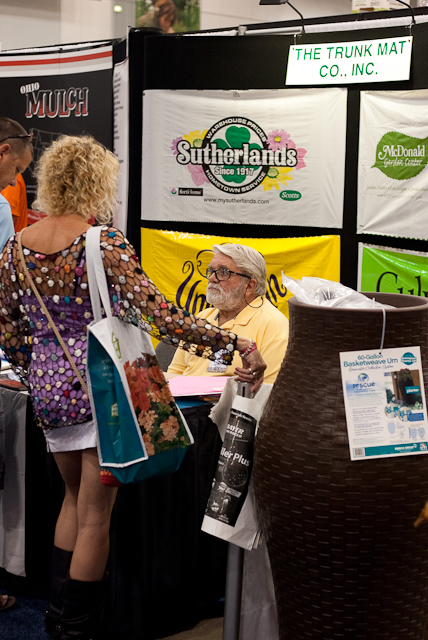 The day was about so much more than shopping. It's tough being an independent garden center in a world of big box stores. I attended the keynote session by Corey Bordine. He knows how to make money. His family business had $24 million in sales last year. He also knows how to get a point across while being hugely entertaining. He tied his African safari trips to challenges in running a successful garden center. Note that I said successful. I can see why he was back by popular demand.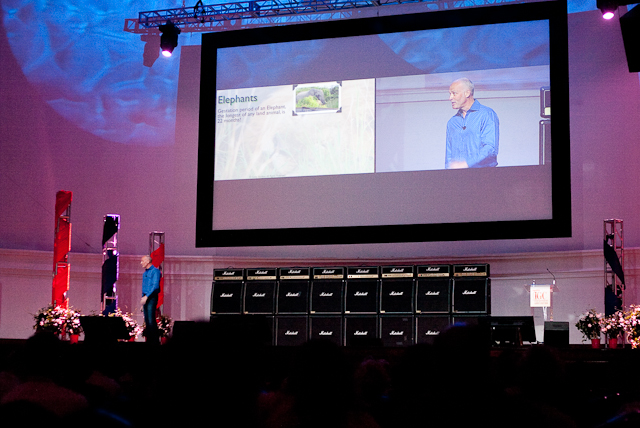 Garden centers need this information more than they need product. Product is easy to find. Staying in business isn't. Among the available sessions were 'Stand Out in a Crowded Marketplace', 'Does Your Merchandising Appeal to all the senses?', and 'Digital Marketing Success Stories'. After all, there is no point in throwing a great party if no one comes.
Speaking of great parties, IGC had that too. I passed on P. Allen Smith's wine tasting and Dennis DeYoung performing the hit music of Styx. Having the opportunity to attend IGC was party enough for me. (See reference above to real life.)
My favorite product of the day? I'd have to say there were two.
First would be anything made by Garden Girl. Their clothing was oh so functional and oh so cute. There were flowered overalls and pants with pockets galore and inbuilt stretchies to make it easy to bend. They even have matching boots.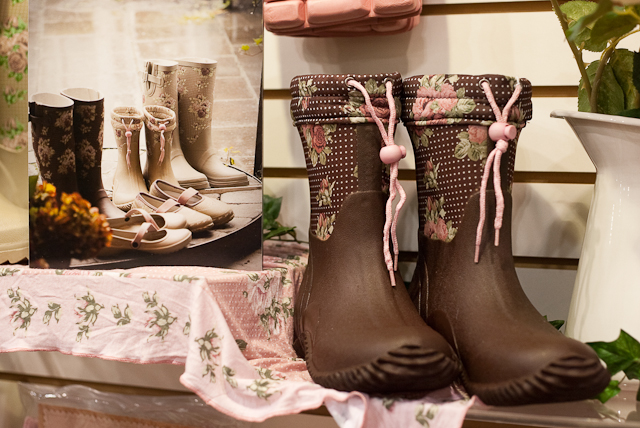 Second would be this whimsical caterpillar caddy hose, another entry in the oh so functional and oh so cute category.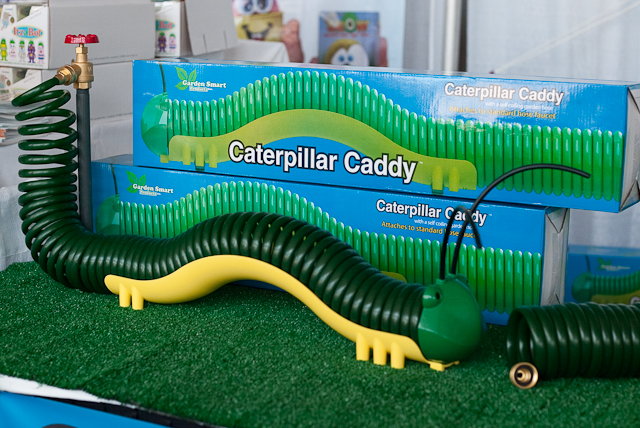 If you are from a garden center and reading this, you probably already know that this conference helps keeps you in business. If you are a consumer, this is the kind of conference that keeps our shopping options open. Way to go IGC.
You are invited to come see our garden! We'd love to have you visit on Tuesday, September 25th, from 5 PM till dark. We're at 331 Forest View in Elk Grove Village, IL. – Rain date Sept 26.