It was one of those times when our garden was experiencing a lull. The spring flowers were bloomed out and the summer flowers had not yet stepped up to the plate. Our yard was very green. Lovely, but just green.
Then we got hit right between the eyes with John and Lucky's garden. Asiatic lilies blooming everywhere. Amazing.
Time for a quest! Mike conquered our green garden by adding Asiatic lilies as well. We had a few, as my niece's son Kyle sold plants for a school fundraiser once. But now…well now…we have this. Asiatic lilies blooming everywhere. 'Amazing' has come to our garden.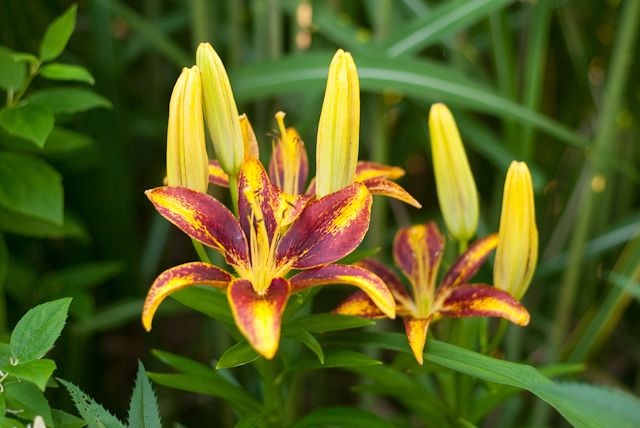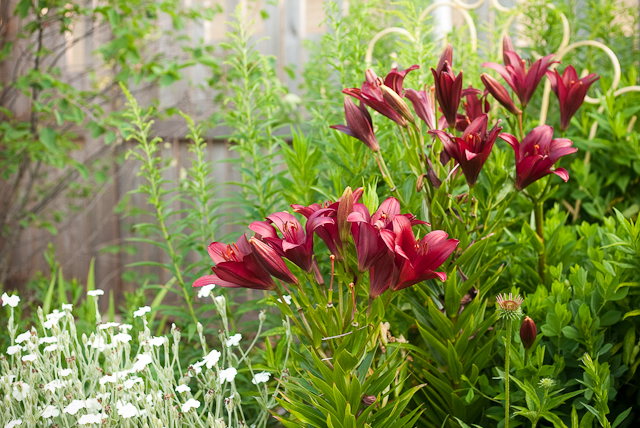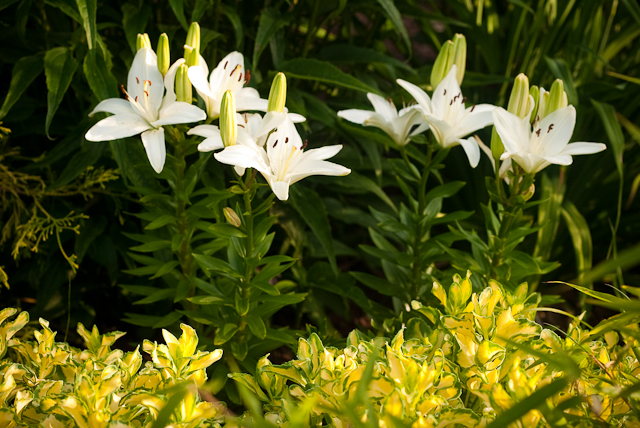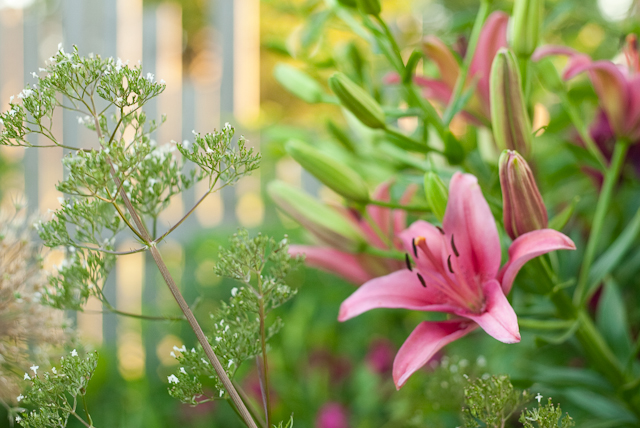 Do you want to know what else is blooming in the June garden? To see what other bloggers have blooming on the 15th of every month, visit May Dreams Gardens – Bloom Day for our Garden Bloggers' Bloom day entries.