Spring shows what God can do with a drab and dirty world. ~Virgil A. Kraft
I bring you the beauty He has brought to the garden I tend.
Candytuft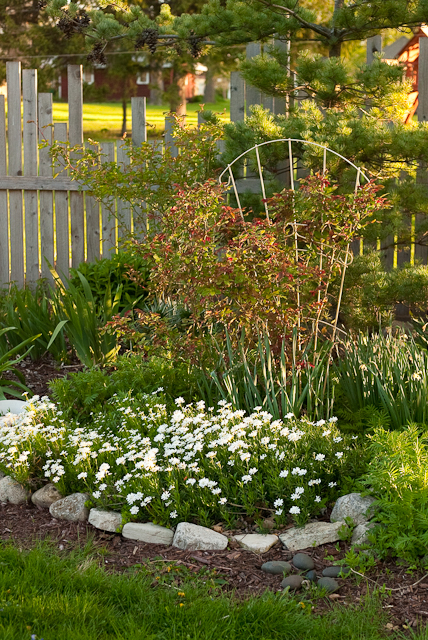 Coral Bells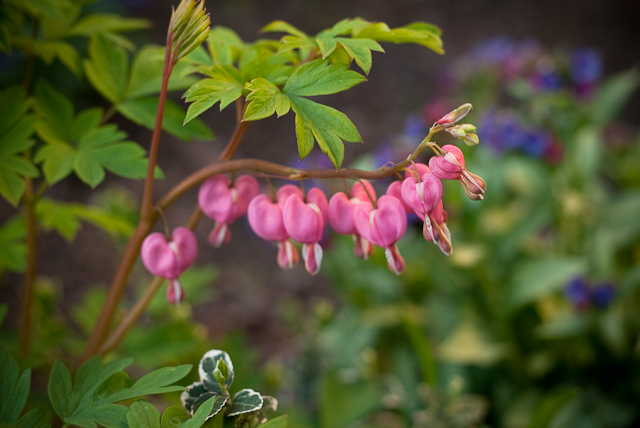 PJM Rhododendron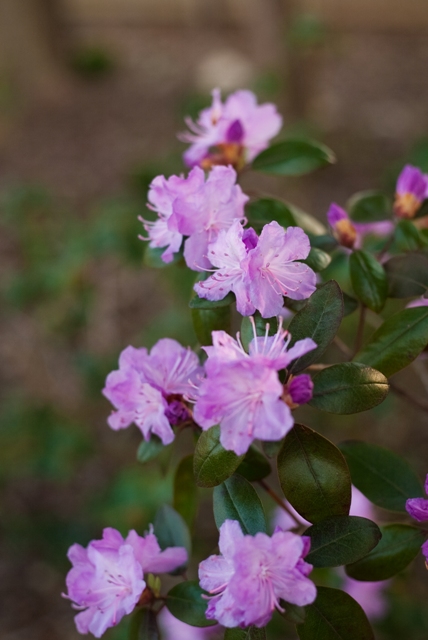 Lungwort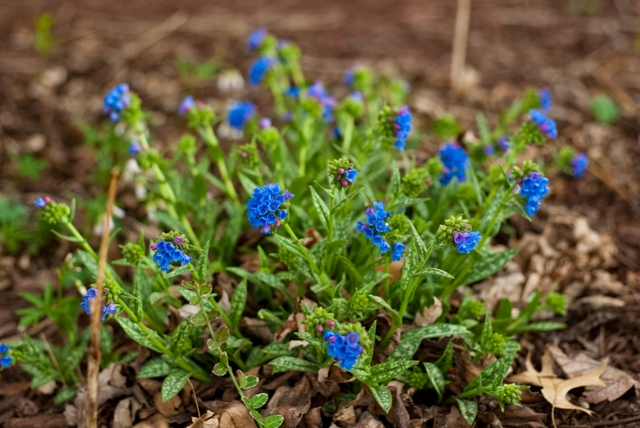 Red tulips and pansies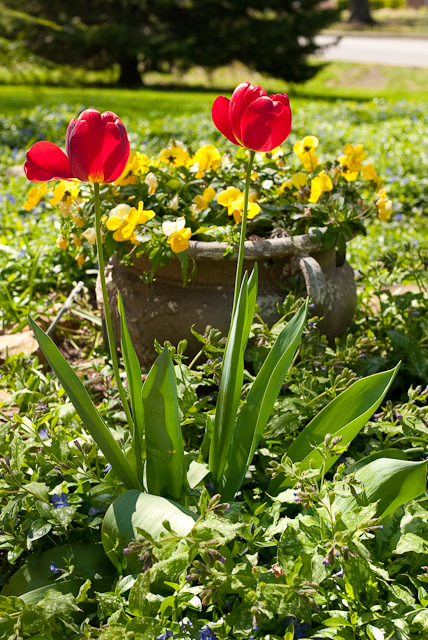 Senetti Blue Bicolor (annual)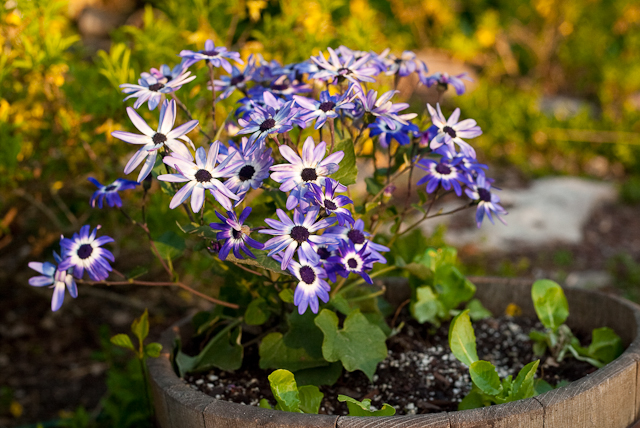 Pachysandra

Hyacinths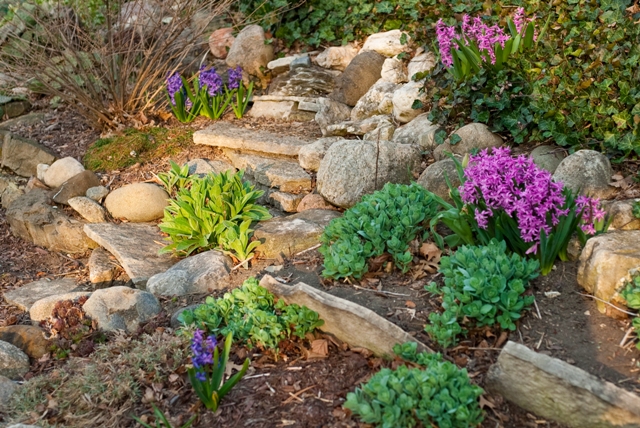 Pansies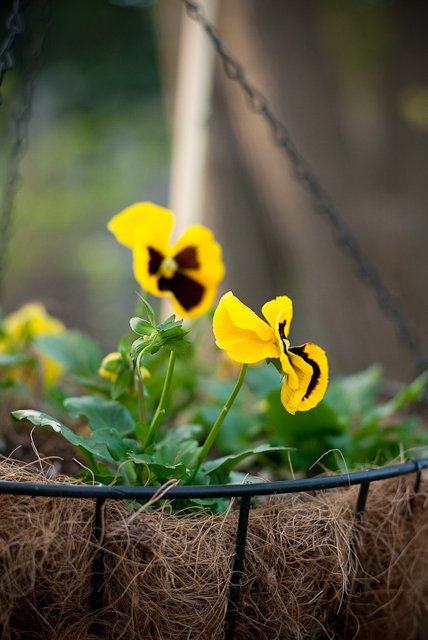 Rock cress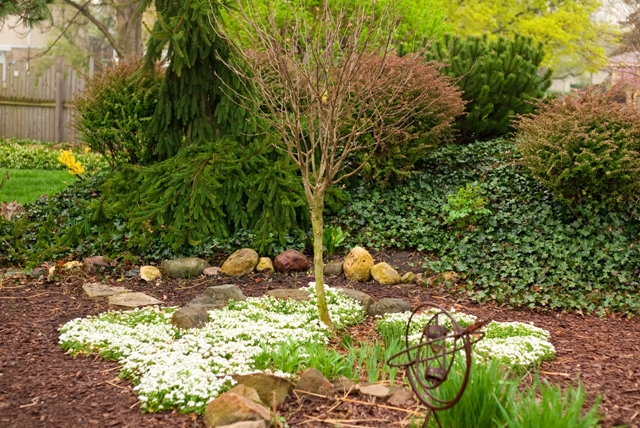 Do you want to know what else is blooming in the April garden? To see what other bloggers have blooming on the 15th of every month, visit "May Dreams Gardens – Bloom Day" for our Garden Bloggers' Bloom day entries.
Do you want to know where and when Mike will have dahlias for sale? Our first sale is May 5th. More details coming soon.