I write to you with fingers numb.
I think that I might lose a thumb.
Chicago's temperature is 33.
Yet I was gardening – crazy me.
The sun was shining.
The birds were singing.
I was smiling, trimming, digging.
Digging through the shed so deep,
my gardening tools buried in the heap.
But out they came and so did I.
A joyous day oh my oh my!
It's true. I just could not stop myself from gardening on this February day. Well, maybe I didn't want to stop myself. Not even when I saw the dreaded inside of our shed…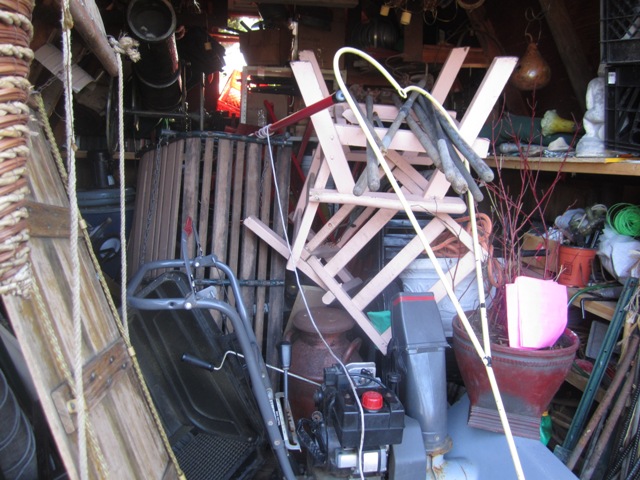 Eventually, I found this, my basket of gardening tools…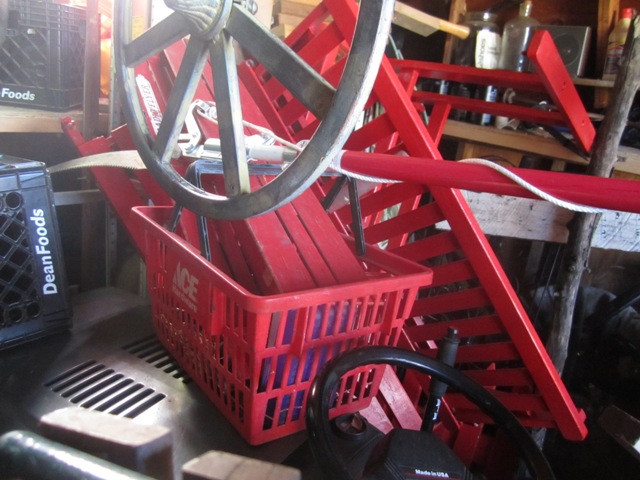 It was the urn that was calling to me this morning. Time for a little spring cleaning.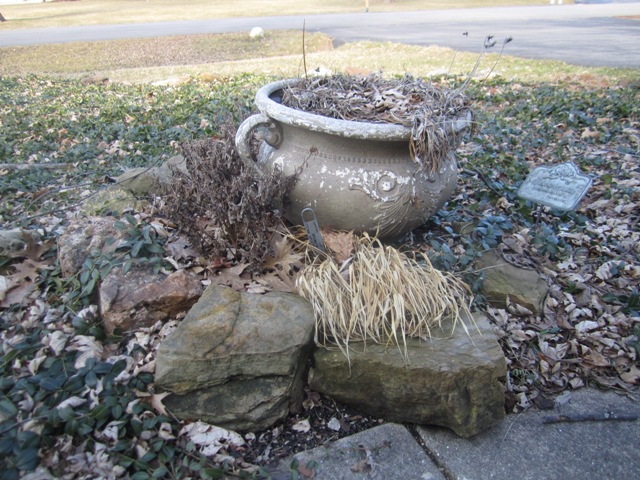 It took just a few minutes to make it look like this…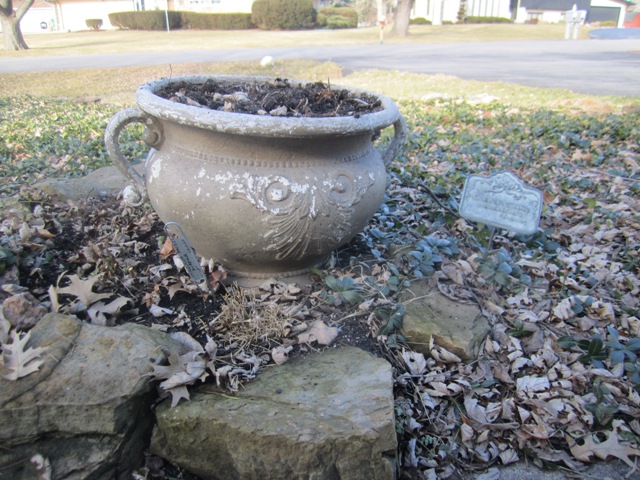 And the best part, look what I discovered as I cleaned up by the mums – new growth. Spring is coming early to our garden.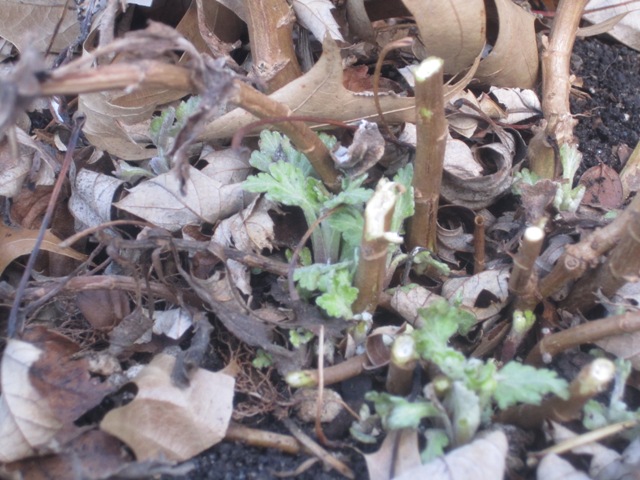 This was SO worth it!