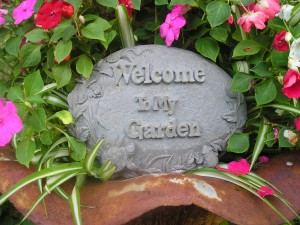 It isn't often that I sit back (yes, me, sit) to enjoy the beautiful garden that Mike and I love. I did that for 10 minutes today when I sat outside (yes, actually sat) to eat my breakfast. So now its your turn to sit (yes, you, sit) to enjoy the moment.
It isn't necessary to be eating chocolate, but it does enhance the experience.
You have my permission to go get some as long as you promise to come right back.