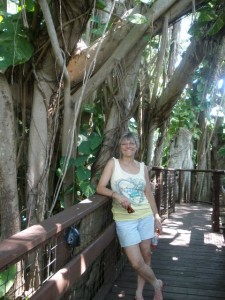 Florida is not zone 5.  All that sun and heat makes a difference.  The Marie Selby Garden proves it.  You walk in through the greenhouse, but don't really notice when you leave it, because the outside is every bit as tropical as the greenhouse itself.  It was 95 degrees on the June day we visited.  Believe me, if felt tropical.  Fortunately, the peaceful Selby Garden is quite shaded, providing a respite from the heat for a few hours.
Marie Selby's is an estate garden in Sarasota, FL. I like those even better than huge botanical gardens because they are so personal. My favorite is Dunbarton Oaks in D.C.  Ahh, but that's for another day. Today, I am at Selby with Bette and Don.  Bette was the vice-president of the Elk Grove Garden Club when I was president. She and Don have since retired to Florida, where I'm on a business trip.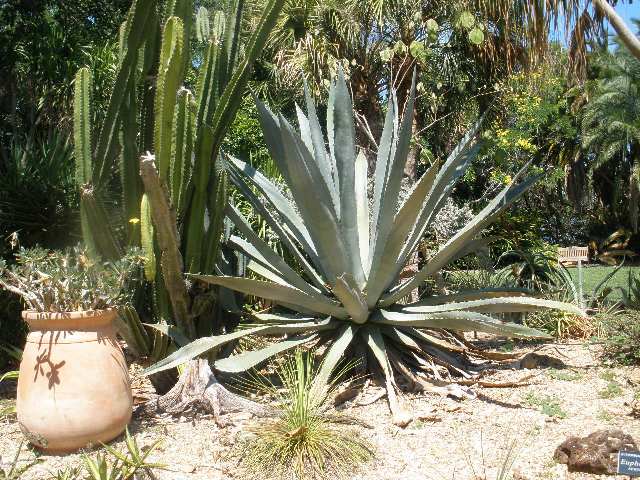 Selby is in a residential area on 12 acres, with a lovely view of the Sarasota Bay.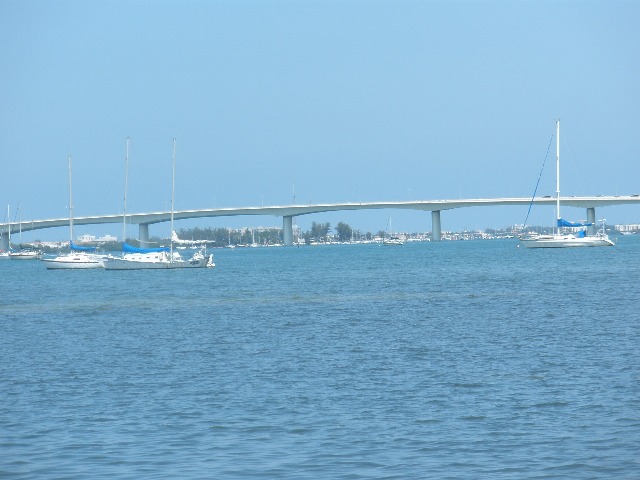 Selby is perhaps best known for its living collection of more than 6,000 orchids.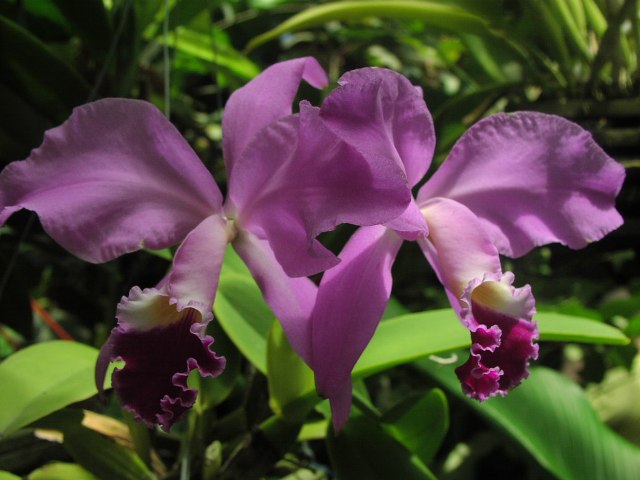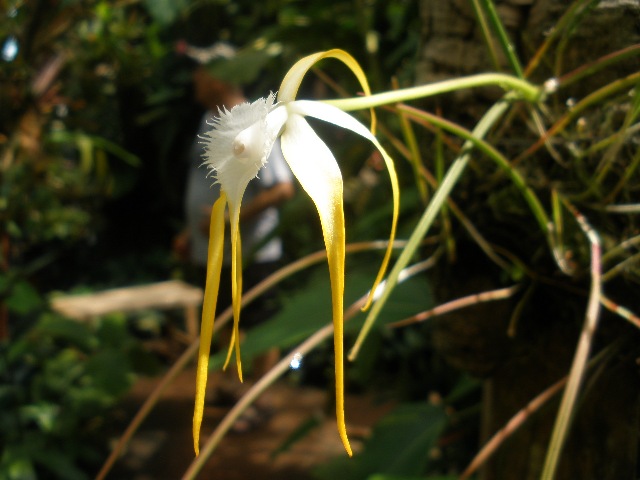 Selby is also an established authority on other epiphytes including bromeliads, gesneriads, and other plants. These banyan trees fall into the epiphytes category. The banyan is a fig that begins its life as an epiphyte when its seeds germinate in the cracks and crevices on a host tree. As mature trees, they develop aerial roots that strengthen into prop roots to support heavy limbs. These large fig trees were planted by the Selbys in the 1920's. Very impressive, and very shady!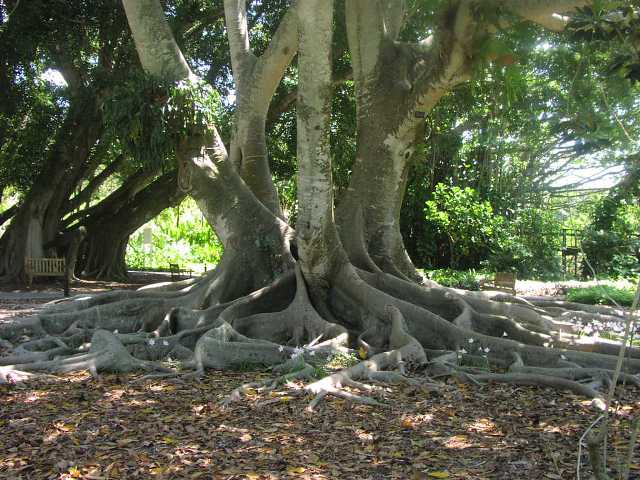 It doesn't matter what kind of fern this is. I can't grow it back home, so you don't get to know what it is.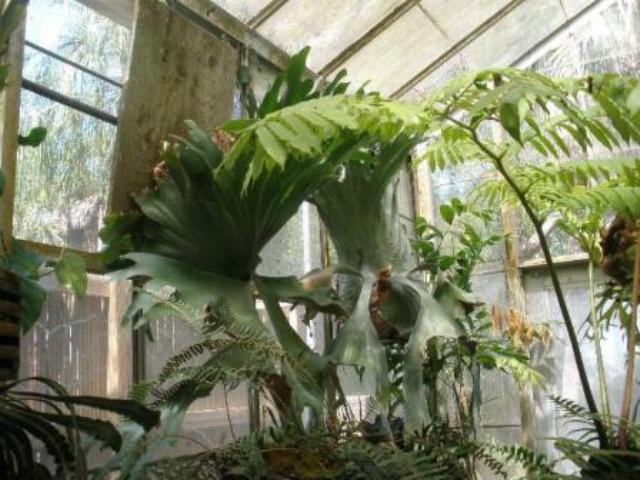 Selby Garden also hosts special events, like the upcoming Fourth of July Celebration 2011 and the Garden Music Series. Sarasota is an easy 2 hour drive from Orlando. Just a bit further are the lovely beaches of Siesta Key that we also visited. We got to Crescent beach around 9:00 to get a parking spot. It was already warm enough to swim in the 85 degree water. (No, that is not a typo.) Then, as the heat intensified, we headed to the shaded garden.
Yep, business trips to Orlando are tough, but I think I'll survive this one. Next, Disney World!