Oh my gosh. Regine was right. 'Gardening IS housework you do outside'. Last week my garden was filled with Winter Interest. This week it is filled with Spring To Do Items. My many beautiful grasses have gone from wispy to weepy. Autumn joy sedum has no more joy. Little lumps of snow covered kale looked cute. Now they border on disgusting. And they are on the wrong side of the border. Speaking of disgusting … If you can find snow around Chicagoland, its in a parking lot, disguised as a grey mountain of yuchh. Whose idea was this spring thing anyway???
My garden looks like this: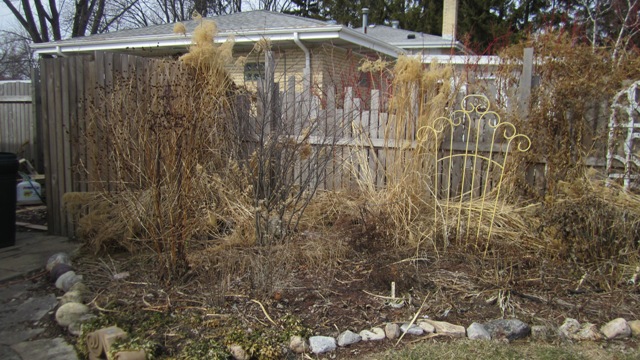 And this: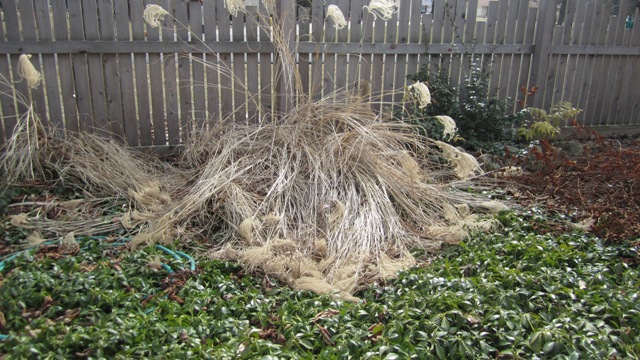 But wait, is that my first tiny bloom of winter aconite? Yes!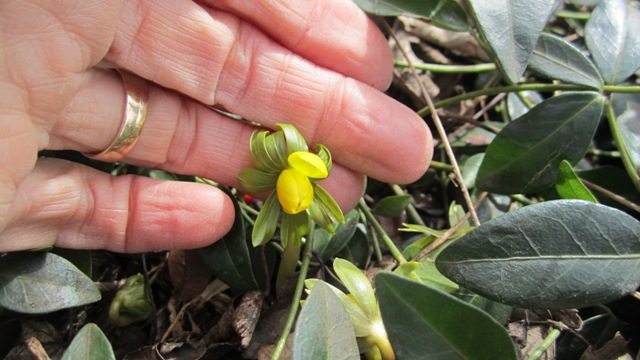 And tulips. Could those be tulips? Yes!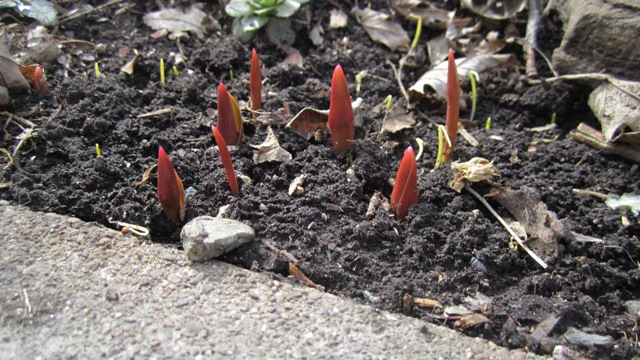 Thank you God, for the gift of seasons!!!
To see what else is in bloom on the 15th of every month, visit May Dreams Gardens.