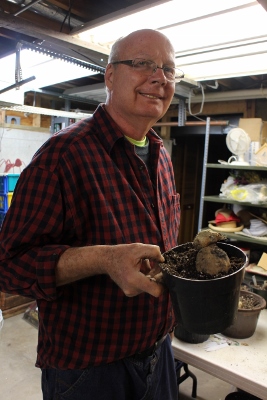 See that smile on Mike's face? That is what happens when his dahlia tubers make it through the winter and he can start propagating. 53 pots of dahlias planted last week and still counting. The plan is for each of those to send up sprouts, and for each sprout to become a plant. Most of the tubers will agree, and some already have. There are 5 pots in our basement that had tiny sprouts even as he was removing them from the cardboard boxes.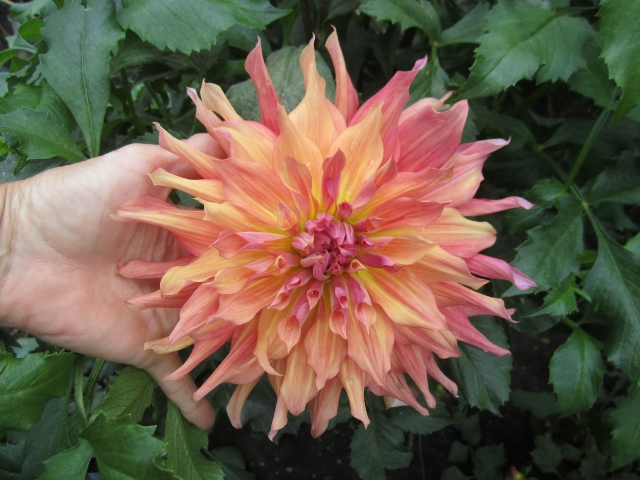 The Belle of Barmera that you see below is one that Mike is growing for our friend Daly. Looking at the bloom from last year, you can see why she wanted to over-winter it. Likely, we will get 5 or more plants from the tuber. By then, the tuber is exhausted and we won't plant it. Sad but true. Don't tell the Belle.




I'll admit that the dahlias don't look like much just yet.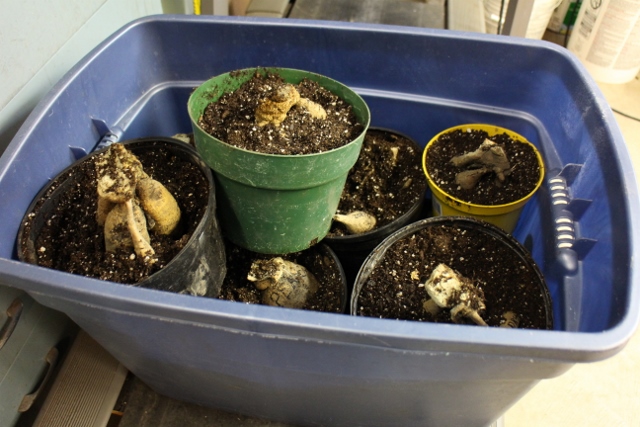 Give these a few weeks and they will start sprouting. A few more weeks and the sprouts get cut off to each become a plant. May will arrive (really) and there will likely be 400 ready for our yard, our friend's yards, and even relative's yards.
Many will go to local plant sales:
The Central State Dahlia Society's sale at Chicago Botanic Gardens on May 7th and 8th.
The Elk Grove Garden Club plant sale on May 14th.
The Central State Dahlia Society's sale at Friendship Park in Mount Prospect on May 21st.
Just in case 400 isn't enough, we've got 6 more tubers on order from Ritchie's. Ok, you caught me, it's not because 400 isn't enough, it's because they are so hard to resist. For example, we saw Gay Princess at Ritchie's last year, and now we are adding her to our garden.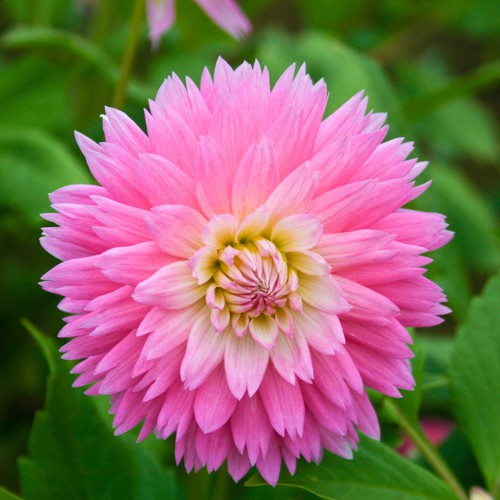 It just doesn't end … and I like it that way.