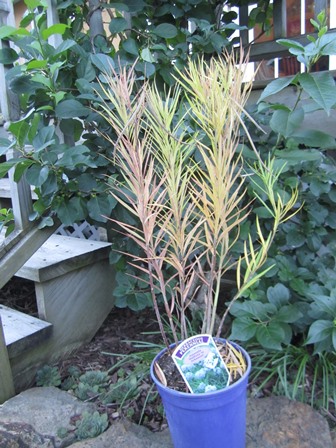 Field Trip! I was in Milwaukee for a business trip, which of course means you get to see pictures of a garden I visited. Writing for you gives me a reason to visit gardens when I'm out of town (as if I need a reason). If you want to get picky about it, Boerner is actually in Hales Corners, a bit outside of Milwaukee
They were even nice enough to give me a plant to take home. I joined an evening garden walk and won the door prize – an Amsonia. It's not in bloom right now, but you have to look at it on Garden Bloggers' Bloom Day because I just got it. It will grow to be a 2′ – 3′ mound. Commonly known as Arkansas Blue Star, I'll be looking forward to blue blooms in the spring and yellow fall color.
I only got to stay for a short while, so they are either a rather small public garden, or it got dark before I got to see much that was exciting. One area that was blooming beautifully was the rose garden. As you can see by the picture, it was quite the rose garden.
One annual combination that impressed me was the contrast between the coleus and two kinds of elephant ears. I always like seeing options that are colorful without blooms. This one would give you some long lasting interest.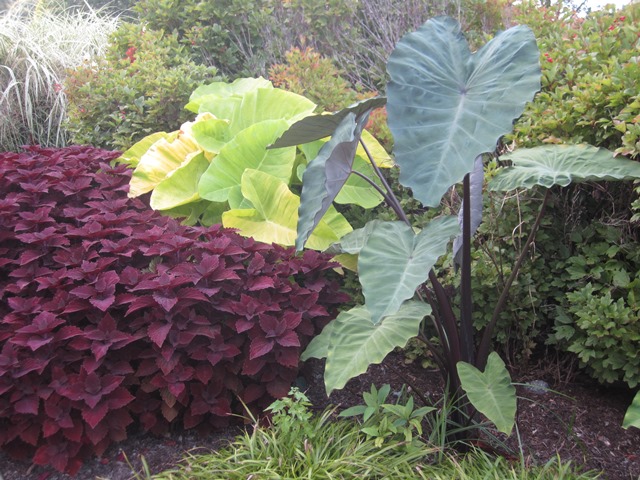 Here is a pretty hosta garden. Again, nice interest without flowers.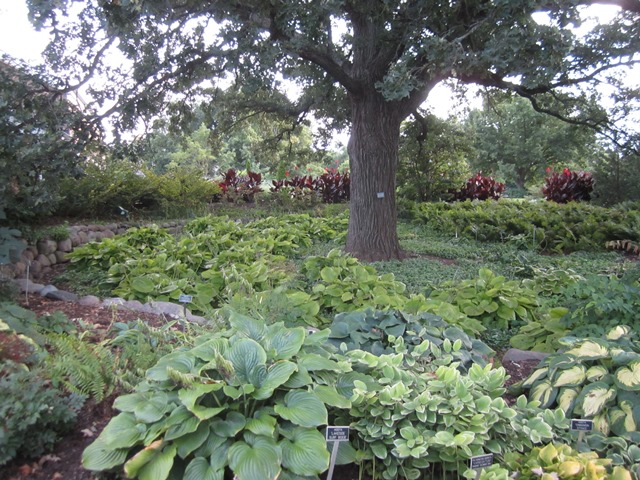 We'll enjoy a close-up of the ligularia. We won't look at the leaves, as slugs have had a field day with them. I've got the same problem at home unfortunately.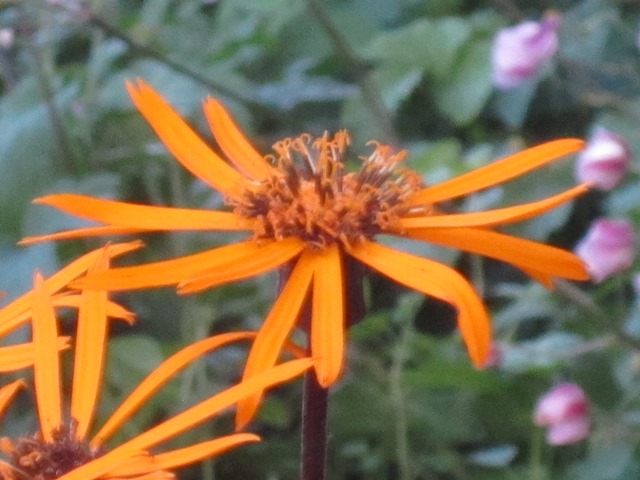 One last combo that caught my eye included rudebeckia, echinacea, and Japanese blood grass. At this time of year, the gold rudebeckia is great against the Japanese blood grass. My blood grass back home took many years to establish itself and is finally spreading to a nice size. It's the only red grass that survives our zone 5.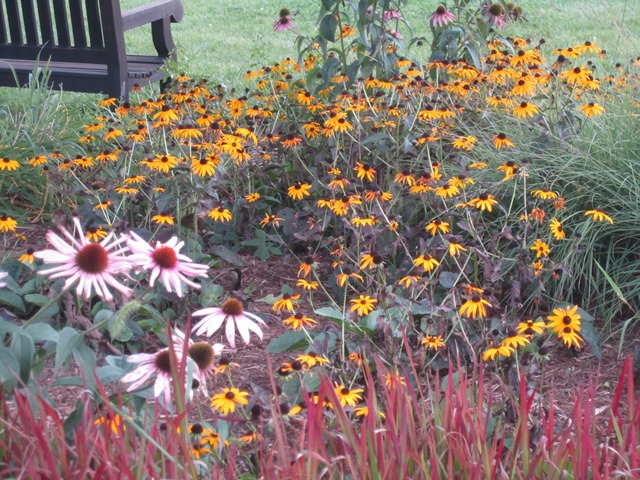 I'm back home now and enjoyed working in my own garden today. I planted mums, an aster, ornamental peppers, and blanket flowers. I'm especially loving the new ornamental peppers.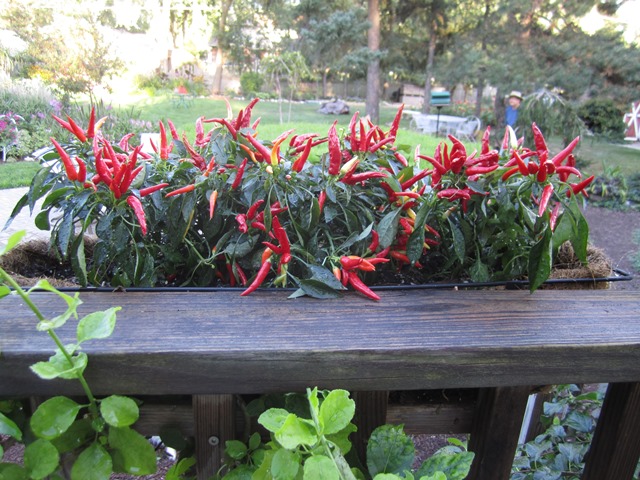 We picked flowers from the dahlia garden for neighbors and for ourselves.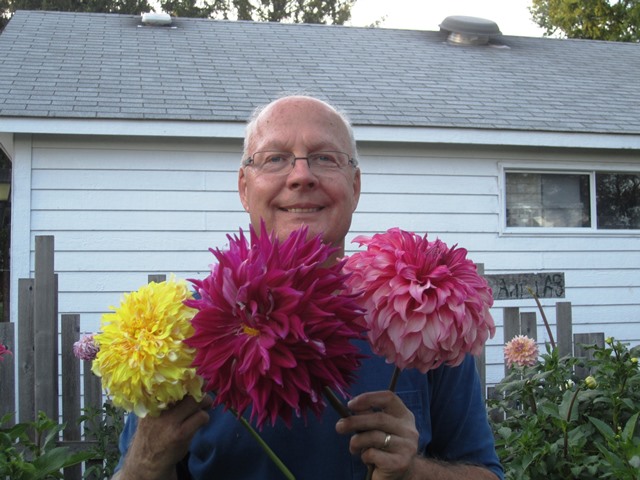 Dahlias are prime right about now. Come to Chicago Botanic Gardens next weekend (Sept 21 and 22) for the Central States Dahlia Society Show. You'll see them in their glory.
Do you want to know what else is blooming in the September garden? To see what other bloggers have blooming on the 15th of every month, visit May Dreams Gardens – Bloom Day for our Garden Bloggers' Bloom day entries.
Make scarecrows with us Saturday 9/21. Pioneer Days, our usual venue, was rained out but we won't let that stop the family fun. Make a scarecrow with the Elk Grove Garden Club from 9 – 1 PM for $7. We'll be at the Farmers Market by the Elk Grove Village Library.