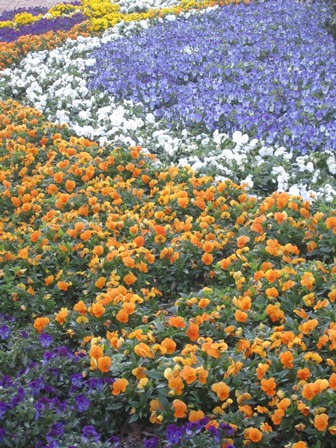 If there is one thing I know about plants, it's the importance of having the right plant in the right place. I know this because I move my plants so often that Mike says they have wheels not roots. I'm perfectly willing to move plants when they are less than thrilled with their location. Eventually I get it right. Usually. Ok, often.
A point in case about the importance of location. I was walking around yesterday looking for blooms to post for Garden Blogger's Bloom day. I know that February in Chicago is not the ideal time for high expectations. Yet here I am enjoying these blooms because they are in the right location. I will admit that the selection is limited. Pansies, for example, are more tolerant of chilly weather than most flowers.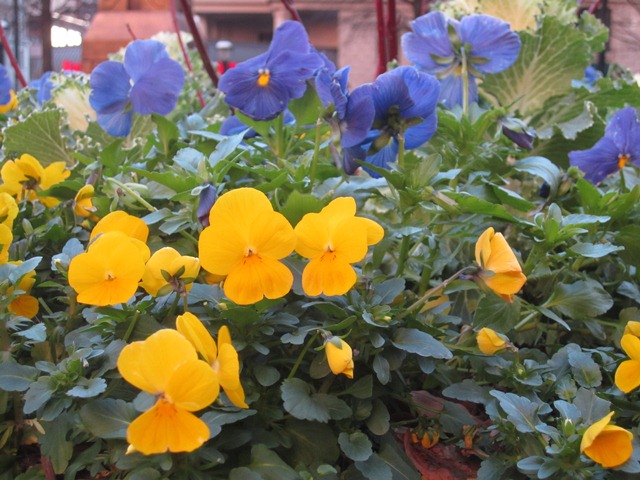 I did find some other options as well. These planters by the Ruth's Chris Steak House were doing well…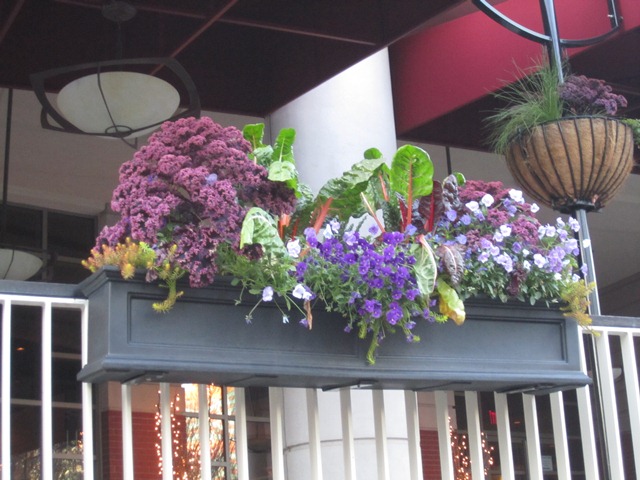 Then there is always the option of enjoying a low-maintenance area that focuses on foliage over flowers…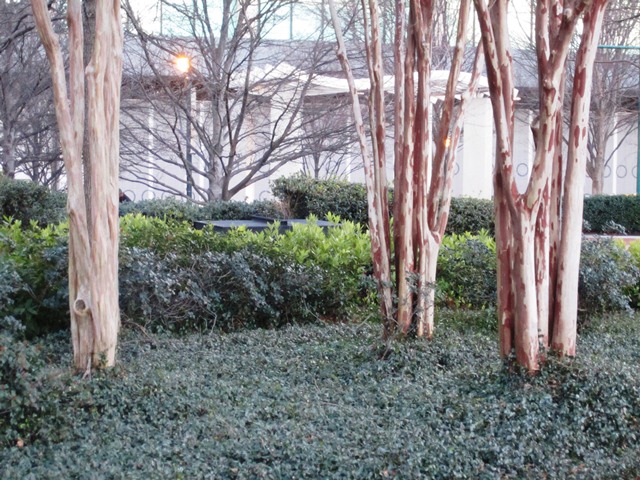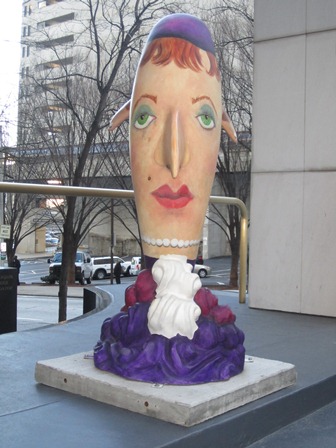 Or even foregoing greenery altogether in lieu of hardscape…
But wait, you say. Carol, how can this be?
I'll go right back to my original statement that having the right plant in the right place is important. As my camera and I made the rounds yesterday, the right place was Atlanta.
Do you want to know what else is blooming in the February garden? To see what other bloggers have blooming on the 15th of every month, visit May Dreams Gardens – Bloom Day for our Garden Bloggers' Bloom day entries.