My first trip to the Chicago Flower & Garden Show was 18 years ago. It was a defining moment for me. Mike and his Mom were already gardeners. My gardening experience at that time came down to 'that which would grow in my gutters if I didn't clean them.' Perhaps I knew that the smiley faces I was making in the picture below were being made with mums. Perhaps I didn't. I was no plant-ologist, that is for sure.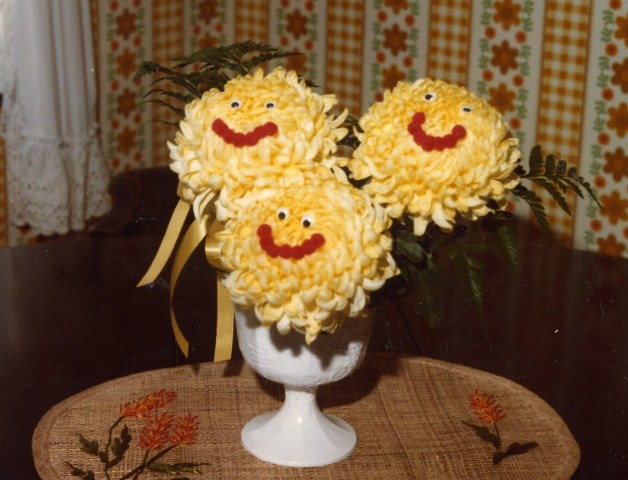 Now it seems that I live, eat, and sleep gardening. And each year when I go to the show, I wish I could somehow be a part of it. Lookout world – here I come! Yes, I was at the show yesterday, January 30th. Festival Hall at Navy Pier is almost ready.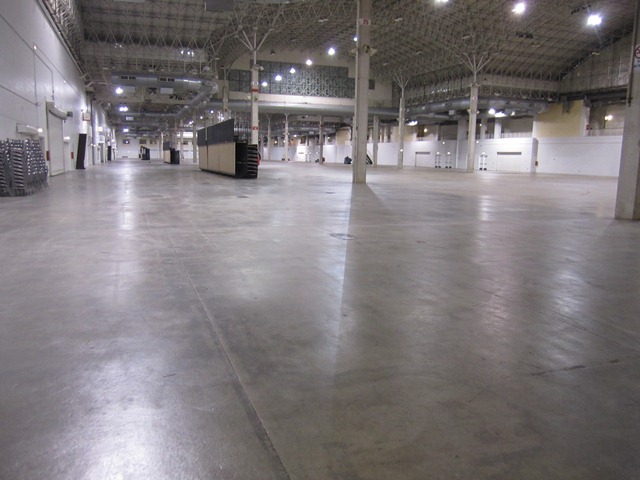 And the mobs of anxious visitors are beginning to arrive.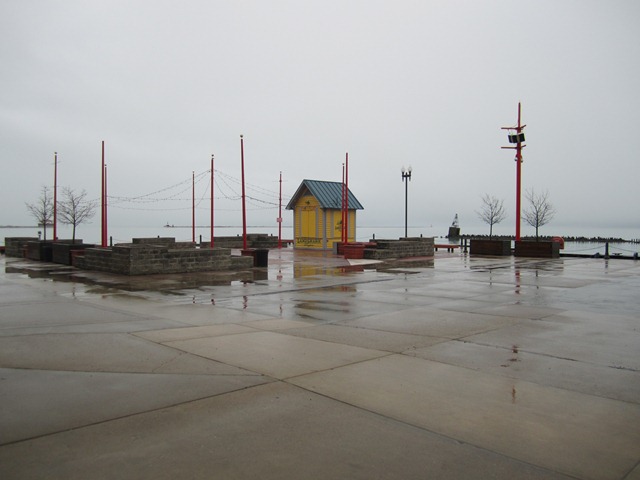 Oh, I can't fool you. That is a very empty Festival Hall, and a very empty pier. 10 AM on a January morning is like that. I did find this lovely garden bench in the Chicago Children's Museum.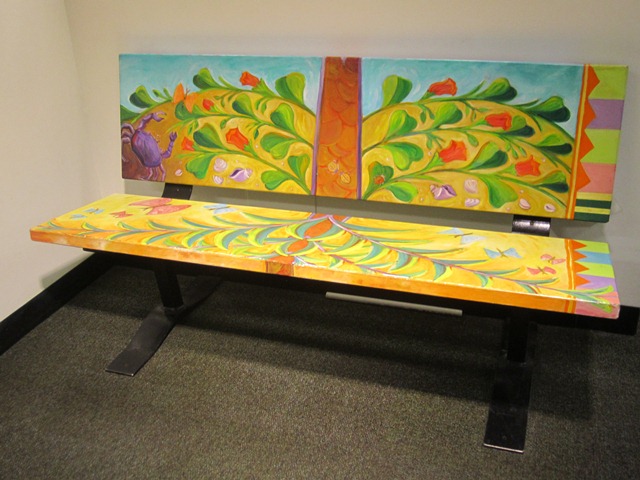 I wasn't at Navy Pier to see the sights though. This trip was serious business. I want to work at the show, and Gabe Coronado can and did make that happen. Yours truly will be managing the sessions. When a speaker has a microphone, it will be because of me. When you can see their PowerPoint presentation, it will be because I turned down the lights. When there aren't enough handouts, well, that will be because of someone else, I hope.
Mark your calendar with the Chicago Flower & Garden Show dates of March 9th – 17th. I did. See you there.