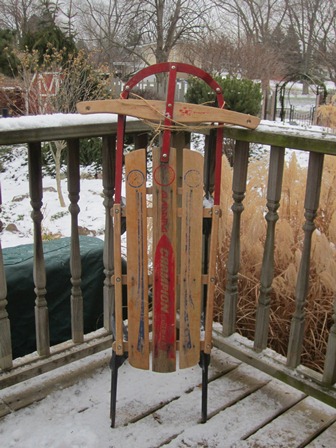 Here's an easy idea for your yard in winter – display the sled. In our case, that meant Mike had to climb up into the deep dark recesses of the far corner of that attic, drag it down, and carry it to the yard. That's ok. He had a few Christmas cookies to wear off, so it was good exercise. On second thought, it was only easy for me. I watched.
I got the idea from a house in Marengo a few weeks ago on their Holiday Housewalk. That sled had been taken to a whole different level when decorated with skates and greenery. Lynn and I go to the Holiday Housewalk every year. We are bound to come home with a treasure from the crafters. My calendar is already marked for next year's walk on December 7th and 8th.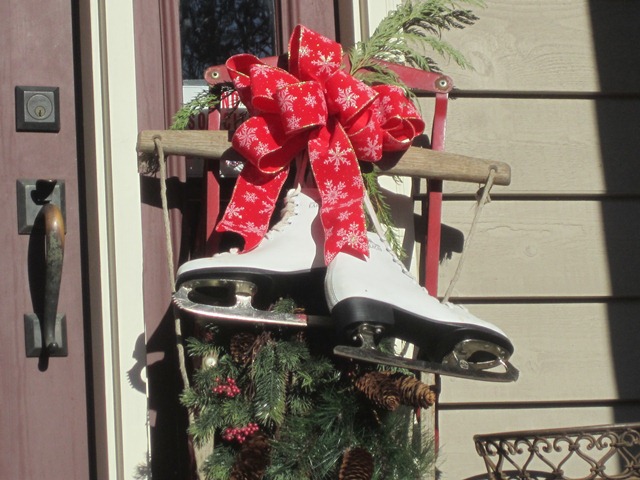 Mike tried finding a pair of skates for our sled at Goodwill without success…yet. For now, our sled remains in clear sight on the back porch, reminding us of the way sleds were when we were kids.
And how about today's kids? It seems to me that though things change, they still remain the same. Allie is safer in this plastic sled when John and Heather took her for a Christmas tree a few years ago, but the sheer joy of sledding remains.