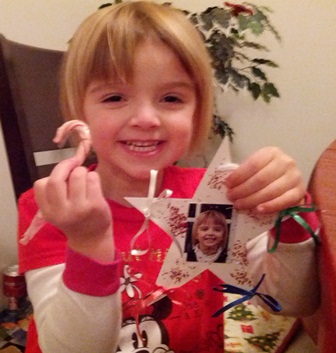 I'm thinking it is time to start my Christmas shopping. After all, today is December 20th. I did take care of the important people – the grandkids. They were easy. Allie is 3 and loves crafts, just like Grandma. So I went on Pinterest and searched for preschool crafts. I printed out some pictures and used them as my shopping list. We did a sneak preview yesterday when she and I made star shaped ornaments for each member of her family.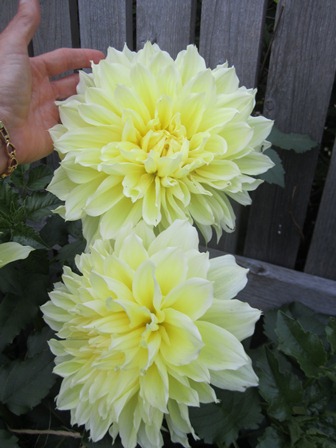 That Mike guy isn't so easy. We've been around a while, married a while, and the good news is, we are past the stage of needing or wanting a lot. If you too have a gardener to shop for, and have noticed that Christmas is coming soon, here is an option for you – order dahlia tubers. They won't ship now anyway, so it won't look like you waited till the last minute. I'll even give you a few suggestions of Mike's favorites. After all, a recommendation from the President of Central States Dahlia Society will make it look like you really did your homework.
Mike's first suggestion is always Kelvin Floodlight. Kelvin is a great performer, with dinner plate size blooms.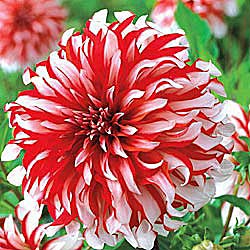 The Santa Claus dahlia (pictured from Brecks) is huge and on Mike's list, and is oh so appropriate for Christmas.
Consider printing the pictures and taping them to a piece of ½" rebar that is 5' long. These are big flowers – they need a serious stake anyway, and the visual effect of the wrapped stakes will keep people guessing. The rebar you are seeing in the Woodland's Wildthing picture below came from a big box home improvement store. Mike went the extra mile and painted it green. You could even do that. Let's consider Woodland's Wildthing to be a suggestion from me – Christmas Carol.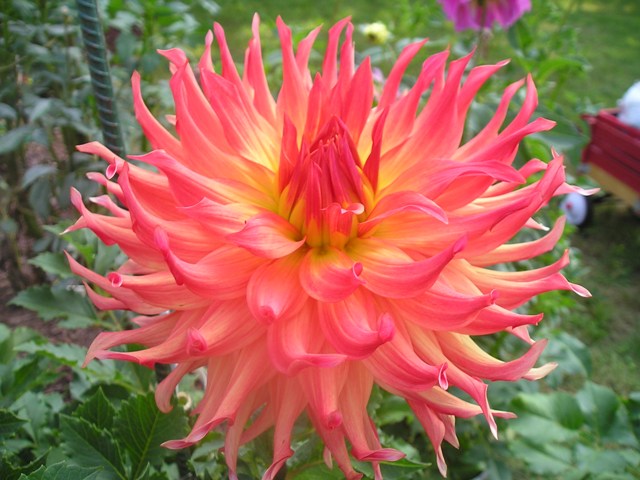 My other suggestion … Have yourself a Merry Little Christmas!