Today we celebrate creativity. At least I do. In particular, I celebrate that I'll be speaking about 'Creativity in the Garden' at the Chicago Flower and Garden Show on March 12th. The topic has intrigued me for a long time, and now it will be time for me to do something about it. Something creative. I've already got a folder on my computer named 'Creativity in God's Garden'. It's been there for years, sort of a dumping ground for thoughts on creativity.
I've also got pictures and I'll be looking for more (hint hint). Pictures that show creativity in all sizes. Like these kitty-approved table baskets we put together for my wedding many years ago.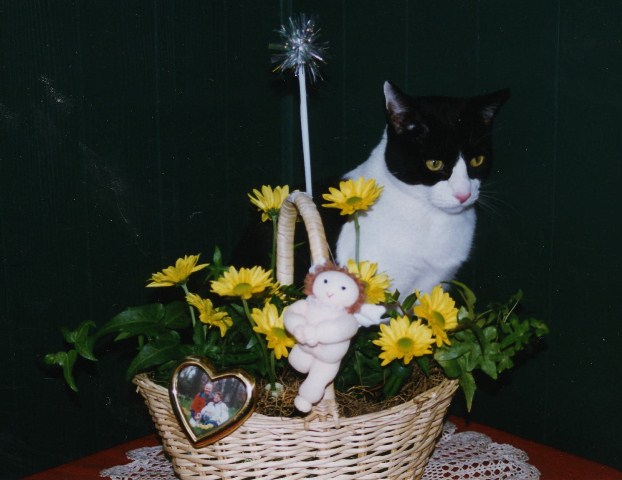 And this really big hippo in the Butler's garden in Indianapolis.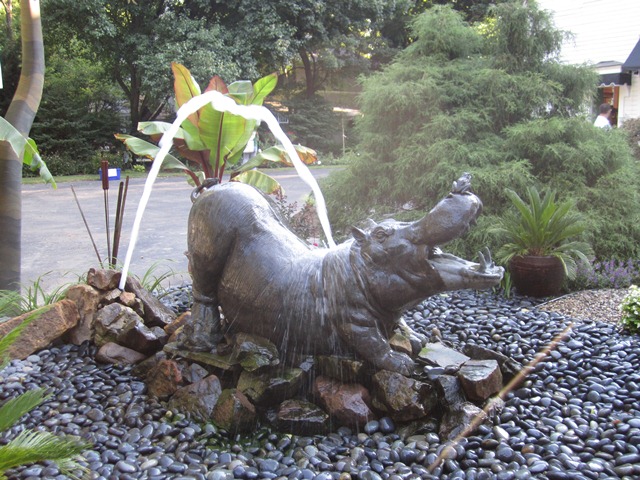 What else will I do for inspiration on the topic of creativity? Why, what I always do, of course – look around the blogosphere for help. I started today and found Allan Becker, Garden Guru. He has recommended two books on creativity that just made my Christmas list. Maybe they should be on yours too.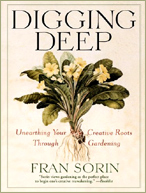 What does Allan have to say about the books? You'll just have to go to his site to find out. Because that is what I do the fifth of every month; I send you off to read another blogger.